Blue Lanka is the present and future of destination management in Sri Lanka, where the most exciting tropical holidays happen in South Asia.
Founded in 2010, we have built an unwavering reputation for possessing an impressive portfolio for travel even for the most discerning traveler. Our insight and in-depth knowledge of Sri Lanka and its most beautiful and most valued destinations have given us the privilege of trust by our wide and growing clientele from around the world, including the 2014 ,2015,2016 and 2017 Certificate of Excellence from TripAdvisor. We bring you intimate and personalized services that are unmatched by most other travel companies, and we make it our responsibility to sponsor a friendly relationship between the clients and suppliers to bring you ultimate satisfaction from your Sri Lankan holiday.
We have over 1000 accommodation properties in our portfolio and they have been chosen for their excellence of service, special significance, artistic and cultural importance and value for your money. These include boutique hotels, beach hotels, bungalows and mansions, cultural area hotels, camping sites and hill country hotels. We make sure every accommodation provider we deal with maintain their good standards and are monitored and overseen by us for quality assurance. A diverse range of tours focused on culture, beaches, adventure and honeymoon give you the opportunity of discovering many hidden wonders and pleasures of the island. We do not promote anything we have not experienced and enjoyed ourselves.
Our holidays are tailor-made to your requirements and our travel advice is personalized and detailed to make sure you receive what you are looking for in the best possible package. Our services along with our commitment to provide you a comfortable holiday beats the efforts of the independent traveler to do it alone. Blue Lanka also fosters ethical and responsible tourism and has a strong corporate social responsibility program that gives back to local communities.
We have a 24/7 customer service dedicated to maintaining customer support whenever needed. Our fleet of luxury vehicles is always standing by for transport facilities and we as a team of highly trained tour professionals, who are a resourceful wealth of information. Blue Lanka is a registered holiday company with the Sri Lanka Tourism Development Authority and assures trust, flexibility, expertise and 100% customer satisfaction.
Awards and Accreditation's
Leading Tour
Operator
in Sri Lanka
2023
Leading Tour
Operator
in Sri Lanka
2022
Leading Tour
Operator
in Sri Lanka
2020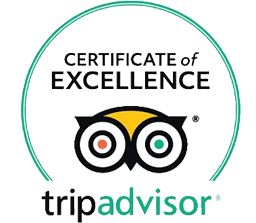 Certificate
of Excellence
from TripAdvisor
2023
Travelers Choice
Awards Winner
2023
Reputable and trustworthy holiday solutions providers in Sri Lanka with nearly a decade of experience in the industry.
Friendly team of expert travel consultants who will provide advice with the client's best interest in mind.
Committed towards providing customized holiday solutions keeping in mind maximum luxury and comfort of the customer.
Meet the Team
We're not just a room of telesales people. Each of our specialists lives and breathes travel, and has plenty of knowledge to share.
Here you can put a picture to the voice, and learn a little more about them too.
Dinesh
Founder / Managing Director
Nimesha Madushani
Sales Manager
Amesha
Senior Executive Operations and Marketing
Nadeeshani
Assistant Manager Operations and Marketing
Kavindi
Accounts Executive
Capatured moments with our clients
Looking for an
Exclusive Customized Tour?
No Problem