Adventure Tour in Sri Lanka
Adventure lovers, be it the young or the old, are sure to enjoy this tour itinerary. It includes exciting activities such as wildlife safaris, rock climbing, white water rafting…
Adventure lovers, be it the young or the old, are sure to enjoy this tour itinerary. It includes exciting activities such as wildlife safaris, rock climbing, white water rafting, waterfall bathing, camping, and surfing on the exotic beaches of Sri Lanka. For your comfortable stay, adventure tours in Sri Lanka include accommodation at exclusive family-friendly holiday resorts.
Colombo
After you exit the Bandaranaike International Airport, a Blue Lanka Representative will take you to a luxurious and comfortable vehicle and drive you to Colombo – which will be your first stop for this Adventure Tour in Sri Lanka.
You will stay at Fairway Colombo for the night.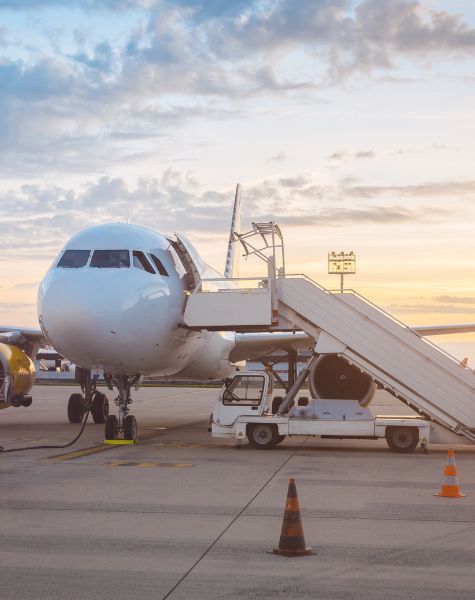 Sigiriya
The next morning, you will embark on a 4-5 hour journey to Sigiriya and visit the nearby Dambulla Cave Temple first. This is a minor climbing activity where you get to explore creative Temples built inside caves in the ancient era. In the afternoon, we have scheduled a jeep safari ride to visit the Minneriya National Park for an encounter with Sri Lanka's wildlife.
In Sigiriya, you will stay at Other Corner Habarana on a bed and breakfast basis.
On day 03, we have some exciting adventure activities lined up for you.
Pidurangala Rock: Temple built on a rock. Historic exploration on the way and stunning views at the top.
Kayaking at Kandalama Lake
Sigiriya Rock: a rock fortress built by an ancient Sinhalese King. Ruins and panoramic views at the top
Knuckles
Early morning on day 04, you will head towards Matale, the pitstop for trekking at the gorgeous Knuckles Mountain Range.
You will be staying at Sir Jones Bungalow for the night.
Kithulgala
The next day, you will move to Kithulgala where you can enjoy a thrilling white water rafting experience along with a delicious authentic Sri Lankan rice and curry lunch.
Rafters Retreat is where you will relax and unwind for the night.
Colombo
After departing from Kithulgala, the last activity for this Sri Lanka adventure tour will be waterfall abseiling at the Sadun Falls. After this, you will head towards Colombo for any final sightseeing or shopping that you wish to do.
Once again, Fairway Colombo is where you will stay that night.
Airport
This brings you to the end of an exciting, fun-filled and memorable adventure tour in Sri Lanka. Your Blue Lanka representative will drive you back to the airport depending on the time of your flight.
We hope this shortened itinerary for adventure tours fulfills your requirements. If you wish to make any further changes to it, please get in touch with us and we will tailor-make the itinerary just for you.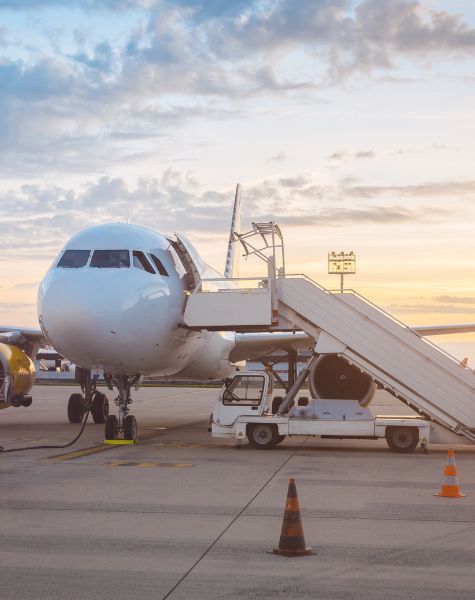 Colombo
Your two week adventure tour in Sri Lanka will begin from pickup at airport, after which you will be driven to Marino Beach Hotel in Colombo. You will check into your room here, freshen up and then explore the city of Colombo along with a guide to take you to must-see places.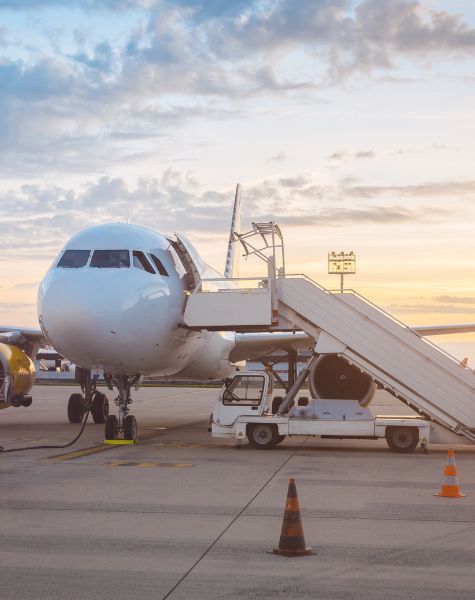 Anuradhapura
The next day, we will head on to the city of Anuradhapura. Here you will be taken on an exciting jeep safari to explore the Wilpattu National Park. Your night stay in Anuradhapura will be at Forest Rock Garden.
The next day you can see the sights of the ancient city of Anuradhapura. Towards the evening, you will head on to a jeep safari of the neighbouring wildlife sanctuary, more popularly known as the Minneriya National Park, and your overnight stay will be in Sigiriya at The Heritance Kandalama.
Sigiriya
On day four we have scheduled a visit to the 'Lion's Rock'. Climbing the rock does not require you to be extensively fit so most people can do this activity. Later on, you will be taken through the muddy yet gorgeous streets of Sigiriya and follow it up with a wonderful catamaran ride through the lake. To top it all off, you will head towards a local house where you can bask in the gloriousness of the Sri Lankan Traditional Cuisine.
You can end the day with a relaxing herbal massage in the neighbouring city of Habarana after which you will be driven back to Heritance Kandalama for your night stay.
Riverston
On day five, we will drive you to the town of Riverston in Sri Lanka and on the way you will visit the Cave Temple in Dambulla. In Riverston you can partake in a cookery demonstration of how the authentic Sri Lankan cuisine of rice and curry is made. Your overnight stay will be at Sir John's Bungalow in Riverston.
After a good night's sleep, day six is fully devoted towards trekking at the Knuckles Mountain Range. The mountain has beautiful forest trails that are ideal for trekking and camping. After a tiring day, you will return back to Sir John's Bungalow for your night stay.
Kitulgala
The next morning you will depart for the small town of Kitulgala, en-route Kandy. In Kandy you will visit the Temple of the Sacred Tooth Relic and you can get a glimpse of the city of Kandy. Upon reaching Kitulgala, you will check in for your night stay at the Palmstone Retreat.
Early morning on day eight, we present an exciting opportunity for white water rafting. An extreme adventure water sport which will be an experience of a lifetime!
Nuwara Eliya
The latter half of day eight is scheduled for a visit to St. Claire's Falls and Devon Falls on the way to the city of Nuwara Eliya. Towards the evening you can explore the lush tea plantations and visit Pedro Tea Factory to learn about the tea manufacturing process. Your night stay on day eight will be at Grand Hotel in Nuwara Eliya.
Ella
On Day Nine of your Sri Lanka Adventure Tour, before you head towards the town of Ella you will explore the extravagant beauty of Horton Plains and Worlds End. You will also have the opportunity of riding on a Sri Lankan train and indulging in a scenic journey from Nanu Oya to Ella. An optional visit to the "Little Adam's Peak" is also on the schedule if you wish. You will then check in to Mountain Heavens in Ella for your night stay.
Yala
Your next destination is the city of Yala, with a stop to visit Rawana Water Falls on the way. By 1.00p.m. you will have checked into Yala Camping where you will engage in an evening full of camping activities. Leopard Trails Camping Site is where you will be sleeping over on day ten.
Mirissa
After the morning game drive at the camping site, you will check out and begin your journey to Mirissa, a city in the south coast of the island. On the way you will have the opportunity to observe the old and mind boggling activity of stilt fishing. Your night stay in Mirissa will be at Sri Sharavi.
Early morning on Day 12 you will head on to the Whale Watching site at Mirissa. Your night stay will be at The Fortress hotel in the neighbouring city of Galle.
Galle
On Day 13, after exploring the Galle Dutch Fort, you will be taken on a boat safari to see the beautiful coral reefs and the Marine National Park. Your adventure trip in Sri Lanka is now coming to an end and you will be driven to the city of Negombo for your night stay at Jetwing Blue.
Negombo
Negombo is the closest city to the Bandaranaike International Airport in Sri Lanka and this is where you wonderful luxurious adventure tour will end with Blue Lanka Tours. We hope you find this itinerary attractive and we look forward to hearing from you regarding further details of this tour.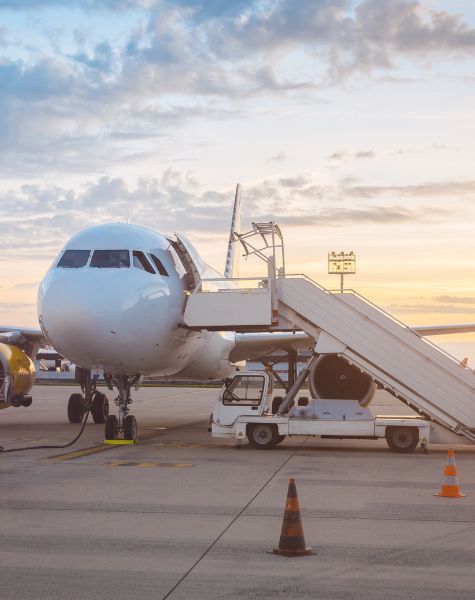 Journey Highlights
Trip Length: 14 Days
Indulge in the breathtaking view of the cultural triangle from the top of the Lion's Rock.
Spend a night at the Yala National Park for an up-close-and-personal encounter with Sri Lankan wildlife.
Experience thrilling adrenaline rush as you drift down the white waters of the Kelani River.
Get ahead of the waves in Mirissa with your surfboard.
Action-Packed White-Water Rafting Session In Kelani River
Encounter Stunning Landscapes And Viewpoints At Knuckles Mountain Range
Climb The Magnificent Sigiriya Rock Fortress
Get Your Adrenaline Pumping With Waterfall Abseiling In Kitulgala
Embark on a Hike Upto Riverston Passing Breath-taking Views
Exhilarating White Water Rafting Session At Kitulgala
Hop Back in a Jeep to Find Local Wildlife in Yala
Spot The Largest Mammal of The Ocean – Blue Whales
Insightful Tips
Make sure you have a heavy dose of enthusiasm backed by adrenaline to enjoy white water rafting experience to the fullest.
Visit Pidurangala in early morning to capture epic sunrise from the rock-top viewpoint.
Bring sufficient water bottles when you trek in Knuckles and refill them at every passing stream which flows safe water do drink.
Be sure to take anti-leech spray, anti-leech socks and other protection forms with you to fend off numerous leeches you encounter during treks and trails.
Be prepared to get sweaty for the occasional rains as the regions you cover have various weather conditions based on seasonality.
You will need to cover your shoulders and knees when visiting sacred places.
Go On a Morning Safari in Yala National Park for potential sightings of elusive wildlife.
To give yourself the best chance possible of spotting the gigantic creatures in the ocean – whales, off go between November to April.
FAQ
What is the best time to travel Knuckles?
All year round. Best in July – December
What is the grade of rapids in white water rafting?
Graded 2/3 rapids
Will I have different guides for each activity?
Apart from your chauffeur guide, you will meet separate naturalists, guides when it comes to UNESCO sites, Knuckles Mountain Range and White-Water rafting.
How long would be the whales watching tour?
It will take at least 05 hours but it depends on the sightings.