Culinary Tour In Sri Lanka
Food and People – two of our favorite things to show to our clients. Culinary Tour with Blue Lanka Tours is all about experiencing the hidden art of cooking and the amazingly delicious food. Equally, the people behind the wooden fired cooking place brings all the warmth you need in order to understand the culinary culture in Sri Lanka.
It's all smiles, spices, and good food all along this tour. The best-kept secrets of Sri Lankan cooking and the unique culinary skills of the island are revealed on this Lifestyle Travel Experience, the Sri Lankan Culinary
Tour.
On this Sri Lankan culinary journey, you may forget about moderation. Relax on the beach, cool down in the mountains, and explore the city's bustling streets and different local cuisine experiences in a truly diverse and multi cultural Sri Lanka. Discover the secrets of Sri Lankan cuisine by savouring melt-in-the-mouth delicacies, cooking seafood fresh from the hands of a fisherman and spending time with friendly natives eager to share their knowledge. There's plenty of time to take in Sri Lanka's multi ethnic culture, including its magnificent temples, historic forts, and lush countryside. A journey of the senses awaits.
BIA to Negombo
Airport Pickup and Transfer to Negombo
Overnight stay in Negombo
Welcome to the paradise island – Sri Lanka. You are in of the greatest culinary experience in your life with Blue Lanka Tours. Relax first, and let's begin the excitement tomorrow.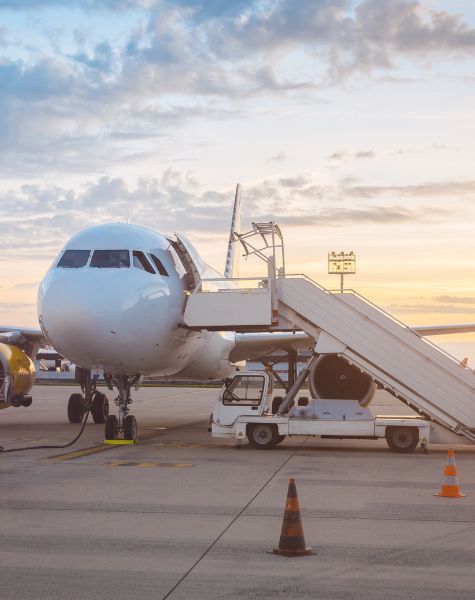 Negombo
Enjoy Lagoon Escape in Negombo.
Visit a Local Fish Market – 'Lellama'.
Take a Catamaran Boat Ride. Get an opportunity for a Fishing session in the Lagoon.
Visit a Fishing Village.
Cook and Taste Your Day's Catch with a Local Village Woman Overnight stay in Negombo.
In the morning, you will be picked up from your hotel after a delightful breakfast and you will begin your boat excursion in Negombo lagoon or sea. Pick choose a seafood item of your choice and cook it yourself later in the day at the local fish market in the morning. Catamaran Boat Ride and Lagoon Fishing Session with Local Guidance and Sri Lankan Fishing Techniques are the next two activities on the itinerary. A small town may be reached after a fishing trip through the Mangroves.
You'll meet a local family in the village and work with them to cook the seafood that you bought from the market earlier that day. They'll show you the ropes. Afterwards, you'll return to the hotel after sharing a home-cooked lunch with a local family. Unwind in the hotel and be ready for tomorrow road trip to the North.
Negombo To Jaffna
Transfer to Jaffna.
En Route visit an Agro Farm in Nochchiyagama.
Enjoy a delicious lunch made out of organic vegetables which were harvested right from the farm.
Overnight stay in Jaffna.
Visit an Agro Farm in Nochchiyagama while you're on your way. As part of the facility, you may view organic agricultural demonstrations in the form of plots, nurseries and seed banks. Once done, enjoy a farm-fresh meal crafted with locally sourced organic ingredients. Afterwards, make your way to Jaffna, where you'll spend the night.
Jaffna
Morning visit Nagadeepa Temple by Boat.
Relax at The Hotel.
Get an Opportunity to Taste Some Toddy (Palm Wine) Which Is Popular In Jaffna.
Overnight stay in Jaffna.
Jaffna
Morning Visit to a Local Market.
Experience a Cookery Session with the Ingredients you Buy from the Market Tour.
Enjoy a Freshly Made Lunch.
Rock Your Taste Buds with a Rio Ice-Cream.
Exploration of Jaffna City – Nallur Kandasamy Kovil, Naga Pooshani Amabal Kovil, Kadurugoda Temple.
Overnight stay in Jaffna.
Day 04 & 05 you will be spending your days in North of Sri Lanka- Jaffna, enjoying the different atmosphere, culture, cookery class and even get to experience the infamous Ice-cream joint that every local in Sri Lanka never miss to have when in Jaffna, – RIO ICE-CREAM!!!
You will also get to walk to a local market to buy your fresh goods to prepare you fresh lunch. During these two days, you will also get to visit and explore the highlights of Jaffna, Nallur Kandasamy Kovil, Naga Pooshani Amabal Kovil and Kadurugoda Temple.
Jaffna to Habarana
Morning Visit to Jaffna Library.
Later Visit to Jaffna Fort.
Transfer to Habarana.
Evening Enjoy a Hoppers Night at a Kamatha.
Overnight stay in Habarana.
Habarana
Experience a Sri Lankan Village Tour.
Enjoy a Cooking and Tasting Traditional Lunch with a Farmer's Family.
Evening Exploration of Sigiriya Rock Fortress.
Overnight stay in Habarana.
Habarana To Kandy
Transfer to Kandy.
En Route Visit to Dambulla Cave Temple.
Visit a Spice Garden in Matale and Experience a Demonstration About the Use of Traditional Sri Lankan Spices.
Blessings at Kandy Tooth Relic Temple.
Overnight Stay in Kandy.
On Day 07 enjoy a Village Tour in Sigiriya which offers you the rural routes to head to a village where you would find local women getting ready to prepare an authentic Lankan Meal. Once done, in the evening you will be climbing the Sigiriya Rick Fortress to watch the beautiful Sunset. You will conclude your Day 07 and on Day 08 you will be heading to Kandy.
On your way to Kandy, visit Dambulla Cave Temples. Dambulla is a well-known tourist attraction in Sri Lanka. UNESCO has designated Dambulla's famed cave temple complex, which dates from the 2nd century BC, as a world historic site. Dambulla has around 80 caverns, some of which are utilized by monks for meditation. The Famous Rock Temple is divided into five caverns that house 153 exquisite Buddha sculptures, three statues of Sri Lankan rulers, and four Hindu deities.
Next, stop at a Spice Garden to learn about real Sri Lankan spices. You will be given a guided tour of the spice garden, where you will learn about the unique plants, spices, and herbs that have been utilised for medicine and culinary purposes in Sri Lanka since ancient times.
Once you reach Kandy, visit Kandy Temple Of The Tooth – another UNESCO World Heritage Site. Rest you night in Kandy City.
Kandy to Bandarawela
Today you will get the opportunity to learn about the Sri Lankan authentic sweets which are normally made at occasions/seasons.
Take a Scenic Train Ride to Bandarawela.
Relax at The Hotel.
Overnight Stay in Bandarawela.
Bandarawela
Morning Visit to a Working Tea Plantation and a Tea Factory.
Get Hands on Experience of Tea Plucking with The Estate Tea Workers.
Observe the Entire Tea Making Process and Taste a Freshly Brewed Ceylon Tea.
Afternoon Savour a Home-Cooked Lunch with a local family.
Overnight Stay in Bandarawela.
Day 09 & 10 Take a scenic train ride from Kandy to Bandarawela. Before you head to Banadarawela, you will get the opportunity to learn and taste Sri Lankan Authentic Sweets which are not always readily available, but prepared for seasonal festivals.
Visit a Team Plantation and Tea Factory. Experience a tea plucking with Estate Tea Workers and Pluckers and enjoy sometime in the estate. Here- you will always get to see Ceylon Tea making – the process and effort taken to ensure the highest quality tea in the world.
In the Afternoon head to enjoy a home cooked lunch and a local family in the area. You will spend you night 10th night in Banadarawela.
Bandarawela to Yala
Transfer to Yala.
Enjoy a Delicious Farmer's Lunch.
Experience Curd and Treacle Tasting.
Afternoon Jeep Safari in Yala National Park.
Overnight Stay in Yala.
A Farmer's lunch awaits you in Yala when you're arriving in Yala from Banadarawela. You will have a curd and treacle tasting – a infamous Sri Lankan dessert option. In the afternoon, enjoy the Safari in Yala National Park.
Yala to Mirissa
Transfer to Mirissa.
Enjoy Fisherman's Cooking Demonstration and Lunch.
Evening Take a Stroll Along the Mirissa Beach.
Visit to Coconut Tree Hill to Witness Sunset.
Overnight Stay in Mirissa.
Mirissa
Whale Watching Tour in Mirissa.
Relax By The Beach.
Late Evening Enjoy a Seafood Dinner.
Overnight stay in Mirissa.
Day 12 & 13 – Once you're transferred from Yala to Mirissa on day 13, you will spend the next two nights in Mirissa. Whilst you are in Mirissa, you will visit the Coconut Tree Hill for sunset stunning views and a leisurely stroll on the beach.
You will also get to enjoy a meal at a Fisherman's cookery class. Next day, Experience a once in a lifetime whale watching session in Mirissa sea. Once you return, enjoy an evening Seafood special dinner in Mirissa. Enjoy the night by the beach and relax.
Mirissa to Colombo
Transfer to Colombo.
En Route Exploration of Galle Fort and City.
Enjoy a Street Food Tour in Colombo.
Crab dinner at Ministry of Crabs.
Overnight stay in Colombo.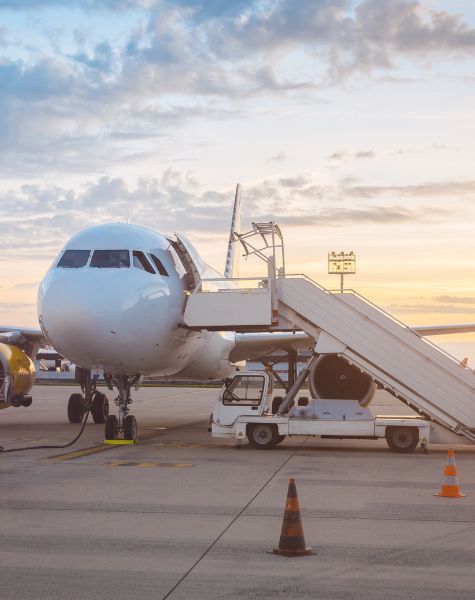 Journey Highlights
Trip Length: 15 Days
Never miss to notice the differently flavours of Sri Lankan cuisine in the different areas.
Local food stalls/markets/ street stalls.
Village Tour & Cookery Demo.
Visiting UNESCO sites.
Sunset in Mirissa.
Seafood in Negombo and Mirissa.
Insightful Tips
Bring your cameras for the best food photography.
Jaffna inherently has a quite warm weather – bring your comfy cotton clothes.
Lagoon fishing will bring the sun directly on you – sunscreens are a must.
Binoculars are a must when in the Wild and the Sea.
FAQ
Is the cooking demonstration private or shared?
It is completely on private basis.
How long it would take to travel to Jaffna from Negombo?
It's a quite long drive about 07 ½ hours.
Is it easy to find vegetarian food?
Most of the hotels and restaurants have a vegetarian menu. Most of the Indian restaurants are 100% vegetarian.
Where can I buy a local sim card?
Local mobile operators have counters at Bandaranayake International Airport and upon arrival, you can buy a local sim card.