Cycling Tour in Sri Lanka
Sri Lanka is an excellent cycling destination, with well-maintained routes and diverse, scenic natural settings. There is so much to appreciate, from old religious and cultural sites to rain forests, national parks, mountains, animals, and magnificent coastline and there is no better way to explore than by bicycle, as the views, the feels, and everything that goes with cycling come in abundance in Blue Lanka Tours' cycling tour.
Did you know how thrilling cycling can be in Sri Lanka?
For generations, adventurers and traders have been lured to this Indian Ocean pearl. Many travelers, from Marco Polo to Paul Theroux, have been inspired by the island's wide variety of topography and animals within a tiny geographical space. Monkeys, crocodiles, elephants, leopards, and unique bird speciaes are among the island's natural species. Following the end of a 30-year civil war in 2009, Sri Lanka is quickly becoming a popular cycling vacation destination, Blue Lanka Tours is more than excited to bring forward a Cycling Tour for all cyclists who are keen to explore Sri Lanka – a truly diverse nation that has everything to offer.
Sri Lanka in a Cycle
Blue Lanka Tours' cycling tour in Sri Lanka begins with a very exciting morning ride to the Negombo Fish Market and then continues bypassing the fishing areas of Chillaw as we ride on to explore the cultural triangle; the historic Sinhalese 'King's Land,' encountering medieval ruins and holy temples. There is nothing like getting on your cycling and taking a historic memory lane down to the stories of our great kinds in Anuradhapura , Polonnaruwa and Dambulla kingdoms. Take the next destination cycling tour to Kandy, where the final Sri Lankan bastion to resist colonial invaders in the nineteenth century. There is lots to see and enjoy here, set in the rainforest with an outstanding religious temple and beautiful
gardens. Our Blue Lanka Tours, cycling vacation continues as we pedal through the sensational hill country – get off from Nanu Oya and hop on your cycle as you progress to Nuwara Eliya town. There is nothing like the cool climes tempting at your skin.
The exciting ride continues to Udawalawe through beautiful sights of Water Falls and a mini detour trek. From waking up the next day to taking your jeep safari at Udawalawe National Park, the cycling continues down South, where the beautiful coastal line boasts the tropics of Sri Lanka. With many activities waiting for you down the Southern costal line, we continue on to old Galle, a 16th century walled city where our cycling adventure comes to a close. From Galle, you will be taken back Colombo city escapes where you may take a cycling tour in the city closing curtains to a rather perfectly splendid Cycling Tour with Blue Lanka Tours.
BIA to Negombo
Airport Pickup & Transfer to Negombo
Overnight stay in Negombo+
Riding Distance: None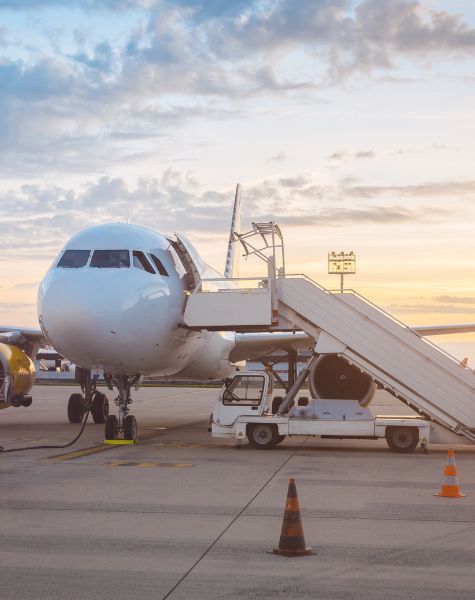 Negombo to Anuradhapura
Morning Go on a Test-Ride to Negombo Fish Market. Also Glimpse into the
Dry Fish Industry – Notes: The fish market in Negombo is closed on Sundays.
Then Cycle to Chilaw passing Fishing Villages, Coconut Plantations, Tile
Factories and Scenic Dutch Canal
Get Into The Vehicle from Chilaw and Transfer to Anuradhapura
Overnight stay in Anuradhapura
Riding Distance: Approx. 40kms/25 Miles, Mostly Flat with Approx. 170m/560ft of Elevation
Gain
Anuradhapura
Exploration of Anuradhapura Ancient City by Bicycles
Pay a Visit to See the Sacred Sri Maha Bodhi Tree
Visit to Isurumuniya Temple
Afternoon Jeep Safari in Wilpattu National Park
Overnight stay in Anuradhapura
Riding Distance: Approx. 37kms/23 Miles, Mostly Flat with Approx. 130m/430ft of Elevation
Gain.
Anuradhapuara to Polonnaruwa
Cycle to Ritigala from Anuradhapura Passing Paddy Fields, Man-Made Water Tanks
Exploration of Ancient Ritigala Monastery
Transfer to Polonnaruwa by vehicle
Overnight stay in Polonnaruwa
Riding Distance: Approx. 70km/44 Miles, Mostly Flat with Approx. 210m/690ft of Elevation Gain
Plonnaruwa to Dambulla
Morning Exploration of Polonnaruwa Ancient City by Cycles
Transfer to Dambulla by Vehicle
Visit to Dambulla Cave Temple
Evening Take a Ride Along the Shores of Kandalama Lak
Overnight stay in Dambulla
Distance: Approx. 10km/06 Miles
Dambulla to Kandy
Morning Cycle to Sigiriya from Dambulla
Exploration of Sigiriya Rock Fortress
Jump back on your bike and pedal your way to Matale Passing Spice Plantations and
Pleasant Countryside
Transfer to Kandy from Matale by Vehicle
Check-Into The Hotel and Relax
Overnight stay in Kandy
Riding Distance: Approx. 50km/31 Miles, Mostly Flat with Approx. 150m/500ft of Elevation Gain.
Kandy to Nuwara Elliya
Morning Blessings at Kandy Tooth Relic Temple
Embark on a scenic train trip to Nanu Oya
Arrive in Nanu Oya Railway Station. Cycle to Nuwara Eliya
Enjoy an Authentic Tamil Meal from a Local Kiosk
Overnight Stay in Nuwara Eliya
Riding Distance: Approx. 26.5 – 43km/16-27Miles
Nuwara Elliya
Cycling Tour in Nuwara Eliya Covering Below Places
A Tea Plantation and Tea Factory along with Tea Plucking and Tea Tasting Experience
Ride Through Ambewela Farm – an Area Known for its Dairy Farms
Stop at a Strawberry Farm
Enjoy an Authentic Tamil Meal from a Local Kiosk
Paddle Around the Lake Gregory and Enjoy a Scenic Boat Ride if Time Permits
Visit to Old Post Office
Overnight Stay in Nuwara Eliya
Riding Distance: Approx. 43km/27Miles
Nuwara Elliya to Udawalawa
Bike ride to Haldummulla to Visit Babarakanda Falls
Stop by at Haldummulla and Trek to Witness Babarakanda Waterfall
Continue the Journey from Bike and Road is Down Hills
Check-Into The Hotel and Relax
Overnight stay in Udawalawe
Riding Distance: Approx. 49km/30Miles, Downhil
Udawalawa to Galle
Morning Jeep Safari in Udawalawe National Park
Cycle to Mirissa. This is an Enjoyable and Continual Downhill Coast to The
Flatlands.
Conclude the Ride at Wijaya Beach – a Lovely Spot Overlooking the Beach. Enjoy a pizza for an afternoon snack.
Short vehicle transfer to the Hotel
Overnight stay in Galle
Galle
Morning Relax By The Beach
Experience and Learn the Art of Wood Carving, Creating and Painting Your Own
Take Home Mask with the Guidance of a Professional Artist
Evening Enjoy a Stroll Around the Historic Fort
Watch the Sunset from The Rampart
Overnight stay in Galle
Riding Distance: None
Galle to Colombo
Transfer to Colombo
Exploration of Colombo City | Optional By Bicycles
Relax at The Hotel
Overnight stay in Colombo
Riding Distance: None
Colombo to BIA
Overnight stay in Colombo
Airport Transfer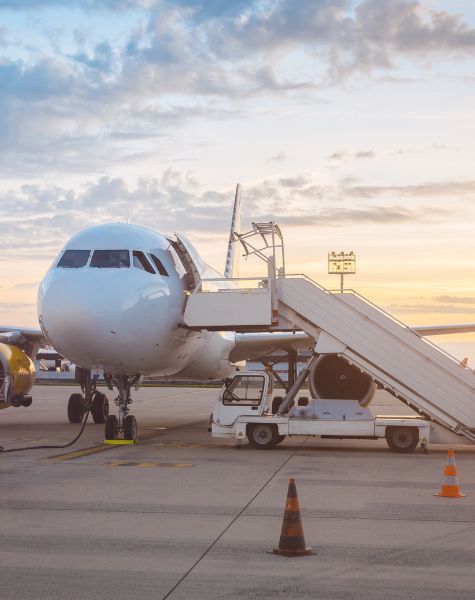 Journey Highlights
Cycling through Sri Lanka
Exploring Anuradhapura & Polonnaruwa on your cycles
Riding through the hill country in Nuwara Eliya
Handicrafts and the making of them are a delight to your eyes
Experience the Sri Lankan Batik culture
The importance of gems in Sri Lanka
Little shops that have souvenirs for friends and family
Insightful Tips
Always take clothes that are very comfortable and easy
You proper cycling gear is extremely important
Don't forget your cameras
Pack some thambili water (King coconut) – this is nature's best isotonic drink.
FAQ
Q. How can I transport my bicycle?
By vehicle which we allocate exclusively for the transportation of bicycles.
Q. Is Tamil food spicy?
A typical Tamil meal consists of many spicy and non-spicy dishes. Many of these dishes are generally mixed and eaten with steamed rice, which is the staple food of the region.
Q. Is Ayurvedic Spa available at hotels?
Yes most of the hotels have spa facility.
Q. Where can I shop for souvenirs?
Colombo, Inamaluwa, Kandy, Galle