Gem Tour in Sri Lanka
Sri Lanka is one of the largest gem producers of the world and has been known for its specialty gem stones for many centuries now…
Sri Lanka is one of the largest gem producers of the world and has been known for its specialty gem stones for many centuries now. A gems tour of Sri Lanka will give you an in-depth analysis of the gem field – what kind of gems are available, how it's made, best places to purchase from and so on. So here's presenting you the best possible opportunity to get your hands on those lovely colorful semi-precious Ceylon stones that you've been eyeing!
Beruwala
Upon arrival at the Bandaranaike International Airport, a Blue Lanka representative will greet you and escort you to your private luxury vehicle. This representative will be your chauffeur cum guide for the rest of your Gem Tour in Sri Lanka.
Your first stop will be a hotel check in after a 3 hour drive to the southern coast – Cinnamon Bey Beruwala. If time permits, an evening boat ride on the Madu Lake is possible.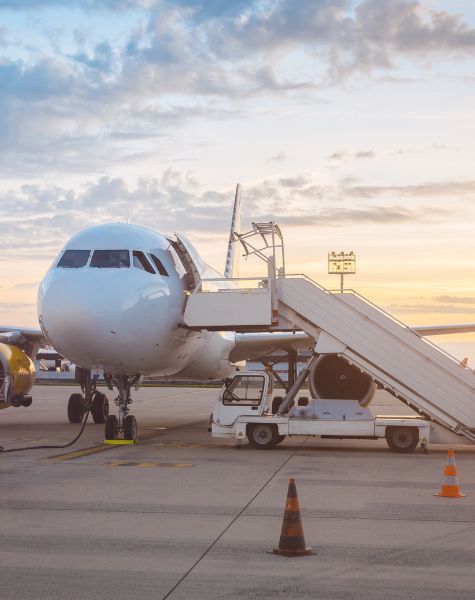 Galle
On day 2, after breakfast, you will begin your excursion to Galle – which is an hour's drive from Beruwala.
Galle is rich in history with several colonial influences – the Portuguese being the most prominent. The remnant of the Dutch Fort (built in the 17th century) is a remarkable site to visit in Galle. The neighboring area is a peaceful and hospitable colony with a lot of restaurants, cafes, souvenir boutiques, ice cream shops and churches to explore.
Once you are done exploring the city of Galle, on your return to Beruwala, you could stop at Ambalangoda to have a look at the famous traditional masks in Sri Lanka or else include a visit to the Kosgoda turtle hatchery.
Ratnapura
The next morning, you will visit the Fairgems School in Beruwala. Aurelie, the director of the school will welcome you and guide you around. You can interact with the students and learn about their lives. You will then be given a lesson on gemstones. This workshop will include a theoretical introduction to the industry along with an opportunity to practice the preforming on a rough stone.
After lunch, you will begin a 3 hour journey to Ratnapura – the heart of the gem industry. Lake Serenity Boutique Hotel is where you will be staying in Ratnapura.
On Day 4 of your Sri Lanka gems tour, we will take you to a precious stone mine in Ratnapura, then to a gem market and also to visit the gemological museum.
Udawalawe
The next day, you will drive two hours to the Centauria Wild for an exciting stay amidst the jungle. After checking in and relaxing in the hotel, a jeep will be waiting for you at approximately 3.00pm for a safari ride through the Udawalawe National Park. Renowned for its elephant and bird population, you will also see crocodile, bear, sambar, and leopards – if you are lucky!
Buttala
The next morning you can visit the Elehant Transit Home to interact with baby elephants. This is a center where the baby elephants are cared for before they are released into the Udawalawe National Park.
Two hours later, you will reach Buttala. Visit the Buduruwagala Temple and be amazed at the lovely Buddha carvings on the rock. Then take a pleasant walk into the forest to reach Tree Tops Jungle Lodge where you will be staying for the night. The lodge is located alongside Menik River, which means 'river of gems' in Sinhalese.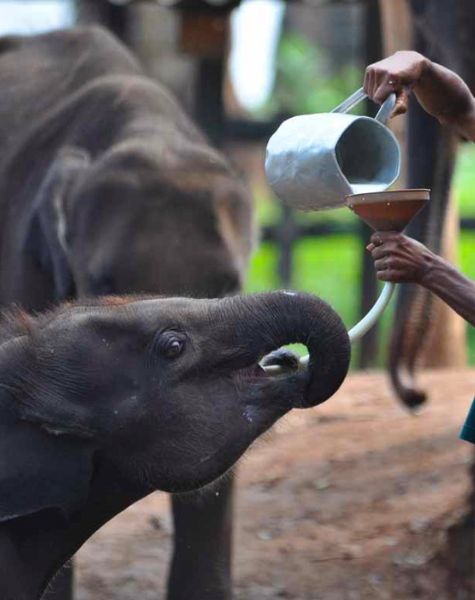 Ella
On day 7 you will visit the Okkampitiya gemstone mine. Here you can discover stone extraction methods such as sieving and separating the stone gravel from earthy sands.
After the mine visit, an hour's drive away is the beautiful town of Ella in Sri Lanka's hill country. Admire the lovely cascading Ravana Falls on the way. If you manage to reach Ella by early evening, it is a good idea to climb Little Adam's Peak for a breathtaking view of the sunset from the summit. The hike takes about two hours up and down.
On day 8, a tuk-tuk will be arranged for you in the neighboring town of Bandarawela. Here you will be taken through a ride amidst the gorgeous landscapes and luscious tea plantations. Stop at Lipton's Seat for a snack with a stunning view. Sir Thomas Lipton is the genius of tea in Sri Lanka and this is where he liked to sit and sip on his tea.
Kandy (via train ride to Nanu Oya)
The next morning, head on to the Ella Railway Station for an absolutely breathtaking train ride amidst beautiful mountains, valleys, tea plantations and villages – to the small town of Nanu Oya. Your Blue Lanka representative will meet you at the Nanu Oya Station and drive you to Kandy. On the way, you can stop at the scenic view of the Kotmale reservoir and also to see the Ramboda Waterfall.
You will reach Kandy by evening so you have time for a visit to the Temple of the Sacred Tooth Relic before you check in to Kandy House for the night.
On day 10, you can tour the Royal Botanical Garden in Peradeniya. Located alongside the Mahaweli River, this massive garden includes flora such as orchids, cannonball trees, royal palms and lovely colorful flower beds. Spare about 2 hours to explore this garden and then visit the stone museum in Kandy.
Later that day, you can drive to the neighboring Pinnawela Elephant Orphanage for another interactive evening with the elephants.
A Kandyan cultural dance show takes place every evening at 5.00pm. If time permits, you can enjoy this show before you return to your hotel for the night.
Sigiriya
On the way to Sigiriya on day 11, stop at Matale to explore a batik factory and learn the art of traditional batik printing. Or another option is to experience the amazing Ayurvedic Herbal Gardens and discover traditional plants, fruits and the renowned spices of Sri Lanka. Here you can also learn about cultivation methods, harvesting, drying and how these plants/spices are used in traditional cooking and body care.
Later that day, you can visit the Dambulla Cave Temple Complex which is a UNESCO World Heritage Site. Five Buddhist caves are perched on rocky hills and inside these caves are exclusive wall paintings, Buddha Statues and Stupas.
Water Garden Hotel in the neighboring town of Sigiriya is where you will check in for the next few days of your Gem Trip in Sri Lanka.
Day 12 is an excursion to the ancient city of Polonnaruwa. Touring on a bicycle is recommended for a different experience but if you wish, our chauffeur can take you there. During the ancient era, Polonnaruwa was the capital city of Sri Lanka for centuries. You will find ruins of Temples, Palaces, Buddhist Stupas and Statues. The Parakrama Samudra Lake is a nice place to cool off before you head back to your hotel in Sigiriya.
Colombo
Early next morning on Day 13, head towards the Lion's Rock in Sigiriya. Our guide will help you with the climb and take you to the right places where you can discover beautiful paintings and frescoes engraved into the rock. At the top of the rock are remnants of a Fortress built by King Kashyapa during the 10th century. Explore these at the summit and enjoy a tremendous view of the cultural triangle of Sri Lanka. Also classified as a UNESCO World Heritage Site, Lion's Rock is one of the most popular tour attractions in Sri Lanka.
After this activity, begin a five hour journey to the city of Colombo and check in to the exclusive Shangri La Hotel for the night where you can relax and unwind after a long and tiring day.
On the last day of your Gem Tour Sri Lanka, you could choose to take a Tuk-Tuk City Tour accompanied with a guide to explore the trading hub, popular markets, important temples and some colonial buildings. Another option is to explore the city on your own and spend your time shopping for souvenirs and so on before it is time for you to head to the airport.
One hour from Colombo is the Bandaranaike International Airport.
This is where your Gem Tour in Sri Lanka comes to an end. Sincerely hoping that you found this itinerary attractive; we are waiting to hear from you. Please note that we are very flexible with changes to the itinerary so if you have any special requirements, kindly get in touch with us.
History of Gems in Sri Lanka
The history of the gems industry dates back to about 3000 years ago. According to the great Sri Lankan chronicle Mahavamsa, Ceylon was known as 'Ratna Deepa' in Sanskrit, meaning 'the island of jewels'. Its soils, rich in minerals, have been yielding an amazingly continuous supply of premium quality precious and semi-precious gem stones. Ratnapura (translating to 'city of gems' in Sinhalese) owns a significantly wide range of gemstones, many of which are outstanding in clarity when compared to stones from other areas.Apart from producing these precious gems, the Sri Lankan gem industry has also been specializing in the process of mining, cutting and polishing for many centuries. Because Sri Lankans have an extensive knowledge on the types of gems and how they should be cut, each stone that is found and prepared for the foreign market is finely cut and polished before exported. Ceylon Moors, descendants of the Arabians are those who are largely responsible for the gem industry in Sri Lanka. This is because the Arabs undertook rich trading – the ability to speak a variety of languages and the wealth to travel across the globe in search of commercially valuable items.
After the end of the civil war nearly a decade ago, Sri Lanka has been showing excellent growth in the service, industrial and agricultural sectors. With regard to the gem industry, regulations pertaining to mining and exports of gems have relaxed, thereby resulting in growth of the industry itself.
Gem varieties available in Sri Lanka
Since the early times of gem production, some off the common gemstones produced in Ceylon are:
Sapphires
Ruby
Cat's eye
Alexandrite
Garnet
Star sapphire
Zircon
Tourmaline
Spinal
Topaz
Beryl
Quartz
Moonstone
Serendibite
Ekanite
The Blue Sapphire is one of the most supreme gems that Sri Lanka is renowned for. Some of the finest blue sapphires in the world are found here, one of which was gifted to Princess Diana by Prince Charles! Being second to diamond in hardness, this premium stone is amongst the highly prized of all gems.
Did you know?
The world's largest sapphire – weighing 42 pounds, was found in the gravels of Sri Lanka.
A British millionaire purchased from Sri Lanka the following:
Blue Giant, weighing 500 carats
Blue Belle of Asia, weighing 400 carats
Journey Highlights
Trip Length: 14 Days
Practicing how to prepare a rough stone at the Fairgems school in Beruwala.
Shopping for all your gem needs at the gem market in Ratnapura.
Enjoying a breathtaking train ride in the hills of Sri Lanka – from Kandy to Nanu Oya.
Galle FortWander Around The Majestic Galle Fort And Its Charming Cobblestone Streets
Discover Stone Extraction Methods At A Gemstone Mine In Okkampitiya
Go On A Safari At Udawalawe National Park To Spot Elephants In Their Natural Habitat
Get Your Hands On Sparkling Colorful Ceylon Stones And Learn The Art Of Forming It
Insightful Tips
Trekking at the Knuckles Mountain Range
Water Rafting
Hike Little Adam's Peak
See the Beautiful Coral Reefs