Hill Country Photography Tour in Sri Lanka
Capturing Sri Lanka's natural beauty is a privilege in itself…
Looking to explore nature at its best with your camera? This hill country photography tour in Sri Lanka will give you just that! Taking you to viewpoints in Kandy, Nuwara Eliya and Ella gives you the chance to capture drop-dead gorgeous photographs of Sri Lanka's natural landscapes of lush greenery, tea plantations and cascading waterfalls.
Kandy
At the Bandaranaike International Airport, exit immigration, pick up your luggage and walk to the exit. A Blue Lanka chauffeur cum guide will be waiting to greet and assist you towards a private luxury vehicle.
Your first destination on this hill country photography tour in Sri Lanka will be Kandy. After visiting the Temple of the Sacred Tooth Relic, you will have a chance to capture Kandy town from the popular viewpoint, and then check-in to Polwatte Eco Lodge for two nights.
The next day is dedicated towards an adventurous hiking tour amidst the Knuckles Mountain Range, which will provide you with unique photography opportunities.
Nuwara Eliya
On day 03 of this hill country photography tour in Sri Lanka, you will be driven to Nuwara Eliya. En-route you will visit the beautiful Ramboda waterfalls, Labookelle Tea Factory, and tea plantations. A walk around Gregory Lake will also give you a chance to capture some lovely reality clicks.
Heritance Tea Factory is where you will be staying for the next two nights. Early morning on day 04, visit the Horton Plains National Park – a 9km nature trail that takes you to World's End. Later that day, you can visit the Seetha Amman Temple and Hakgala Botanical Gardens to capture some beautiful flora.
Ella
The next morning, we have lined up an exciting train journey – known to be one of the most beautiful in the world. From Nanu Oya to Ella by train offers abundant photography opportunities. Upon reaching, you will check-in to the luxurious 98 Acres Resort and Spa for two nights.
Day 06 is scheduled for some sightseeing that is worth capturing on your camera – Lipton's Seat, Nine Arches Bridge and Little Adam's Peak at sunset.
Colombo
On day 07, you will visit the following waterfalls before you head towards Colombo:
Rawana
Diyaluma
Bambarakanda
Marino Beach is where you will be staying in Colombo.
Colombo to BIA
On the last day of this hill country photography tour in Sri Lanka, you can explore camera-worthy attractions in Colombo and then head towards the airport, depending on the time of your flight. We hope this tour itinerary was attractive for your passion in photography. Do get in touch with us if you wish to make any changes, or create a completely new customized itinerary. The Blue Lanka team is at your service.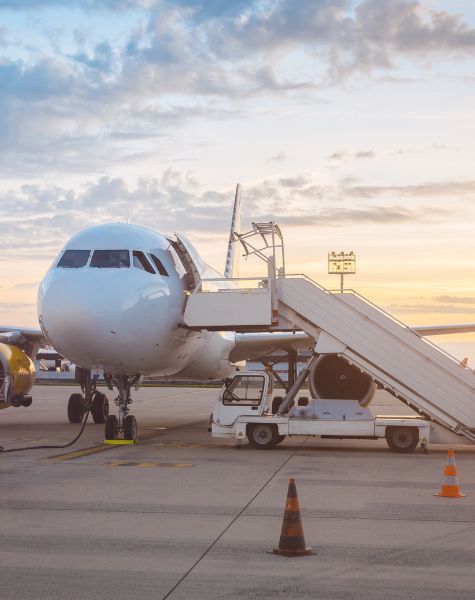 Journey Highlights
Trip Length: 8 Days
Adventurously hiking on the Knuckles Mountain Range
Absorbing gorgeous panoramas from the World's End viewpoint
Hike To The Glorious Knuckles Range Of Mountains Passing Breath-Taking Sceneries
Take A World-Renowned Cloud Train Ride To Quaint Little Town Of Ella
Glimpse The Exciting Journey Of Ceylon Tea From Bush To Cup
Get an Insight Into The Life Of A Tea Picker
Explore Horton Plains On Foot Till You Reach World's End
Insightful Tips
Specially made for all kinds of Photographers!
Both females and males need to wear conservative clothing which covers shoulders, chest, and knees prior entering temple premises to respect the culture.
Remember to avoid taking pictures showing your backside towards the statues of Lord Buddha.
Make sure not to miss the evening captures of hustle and bustle of Kandy city especially sunset spots like Kandy Lake.
It is advised to wear pants or shorts that are lightweight, breathe easily, dry quickly and a good pair of trainers or hiking boots.
Be sure to bring along the usual hiking essentials of a hat, sunscreen, bug spray, a basic first aid kit, raincoat, and plenty of water.
Remember to go in the morning to catch the tea pickers at work in Nuwara Eliya for a memorable snap!
It is always better asked for permission before you are photographing the locals during the train journey and make sure to use a fast shutter speed so your pictures will not be blurry.
Be aware of which shutter should be used for an impressive waterfall shot.
Do not forget to capture from instafamous locations like little Adam's peak; nine arch bridge and add a creative travel-story of your travel diary!
FAQ
Q. When is the best time to visit hill country?
December to April is the best.
Q. Can I bring a drone to Sri Lanka?
A. If you wish to bring your drone with you, you will have to get a permit from the Civil Aviation Authority of Sri Lanka.
https://www.caa.lk/en/drones#apply-for-drone-flying-permission
Q. Do the hotels provide extra beds in the room?
Yes, they do provide an extra bed for an additional cost.
Q. Do you provide driver accommodation?
Most of the hotels provide driver accommodation. If not they will find nearby.