Home Stay Explorer Tour in Sri Lanka
Home Stay Explorer Tour in Sri Lanka is a unique Itinerary in Blue Lanka Tours that caters to a very different segment of clientele. You might think of it as a comprehensive reference to Sri Lankan lodgings for first-time
tourists on a budget! But no, that is not entirely true. Homestays are also loved by travellers looking for a very authentic local take/experience in Sri Lanka.
Your days are packed with activities that go beyond usual tourist pleasures from the minute you will arrive at the lovely tree house cosy home in Habarana, then to the mountain hamlet homestays in Kandy, Nuwara Eliya and Ella until you get to your last cosy beach homestay in Mirissa and they say goodbye.
Sleeping in a tree house or a traditional wattle and daub mud house, waking up with the birds, enjoying traditional Sri Lankan cuisine prepared from fresh ingredients, bathing at the natural waterspout, visiting the local market, and then cooking a Sri Lankan meal with the host or enjoying everything, authentic Sri Lankan; the Homestay Explorer Tour in Sri Lanka by Blue Lanka Tours is nothing short of a true Sri Lankan immersion at its best!
Take away from this Tour – Everything centers around sharing and caring, cooperating as a family, and finally reaping the benefits!
Everything about actual houses, genuine people, and genuine experiences is true. Take the time to experience the human side of Sri Lanka, where moving stories of tears and smiles unfold in front of you. Live Local, Experience Local with Blue Lanka Tours Homestay Explorer's Tour itinerary.
BIA to Negombo
Airport Pickup & Transfer to Negombo.
Overnight stay in Negombo.
THE NATURE VILLAS & CABANAS
Negombo to Sigiriya
Early Morning visit to Negombo Fishing Village.
Transfer towards Sigiriya.
En route visit Ridi Viharaya Historical Temple.
Explore Dambulla Caves Temple.
Overnight stay in Sigiriya.
SEVANAGAMA
Sigiriya
Experience Hiriwadunna Village Tour by Bullock Cart & Catamaran.
Enjoy Sri Lankan Traditional Food.
Afternoon Jeep Safari in Minneriya or Kaudulla National Park.
Overnight stay in Sigiriya
Sigiriya to Kandy
Morning Explore Sigiriya Lions Rock Fortress.
Transfer to Kandy
En-route visit Ayurvedic Herbal Gardens in Matale.
Evening Enjoy Cultural Dance Show.
Evening Blessing at Kandy Temple of Tooth at Thevava.
Overnight stay in Kandy – HANTHANA HOUSE
Kandy to Heel Oya to Kandy
Transfer to Heeloya Village.
Explore the Sri Lankan Village Lifestyle with Activities of Heeloya Village..
Enjoy Sri Lankan Rice & Curry Home Made Lunch.
Back to Hotel in Kandy.
Overnight stay in Kandy.
Kandy to Nuwara Eliya
Transfer to Nuwaraeliya.
En route visit to Ranamure Pihilla
"Ranamure Pihilla is a natural bathing place located in the Kotmale area of the Nuwara Eliya District in the Central Province of Sri Lanka. A stream of water about a foot wide fell on the head and the human body this cleansing battlefield is a ravine where people from nearby villages flock to bathe".
Evening visit to Gregory Park.
Overnight stay in Nuwara Eliya.
MISTTHEHILL REST
Nuwara Eliya to Ella
Visit Pedro Tea Factory and Enjoy the Tea Plucking Experience.
Explore Vegetable Cultivation & Strawberry Farm.
Experience the Local Train Ride from Nanu Oya to Ella.
Overnight stay in Ella – AMBA ESTATE
Ella
Morning Explore Little Adams Peak.
Visit Nine Arches Bridge.
Sri Lankan Cooking Class at a Typical Local Place & Enjoy the Dining Experience.
Rest of the Day Relaxing.
Overnight stay in Ella.
Ella to Thissamaharama
Transfer towards Tissamaharama.
En-route sightseeing of Ravana Water Falls.
Afternoon Jeep Safari in Yala National Park.
Overnight stay in Tissamaharama.
KETHAKA AGA
Mirissa
Morning Whales Watching Tour.
Beach Relaxation.
Overnight stay in Mirissa.
VILLA OCEANE
Mirissa
Beach Relaxation / Water Sports.
Overnight stay in Mirissa.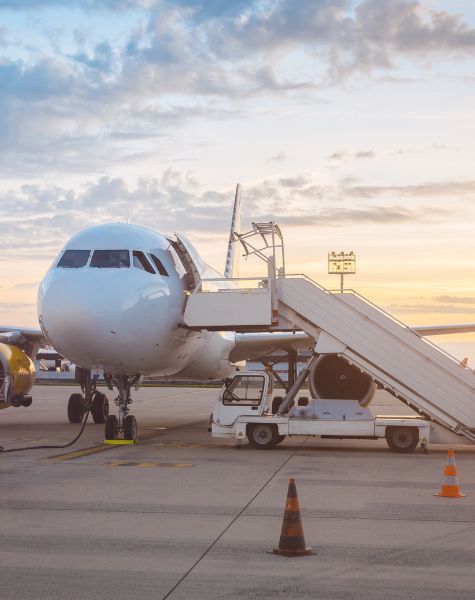 Journey Highlights
Trip Length: 12 Days
Ayurvedic Herbal Gardens in Matale.
Tea Plucking Experience in Nuwara Eliya.
The Authentic Sri Lankan Cooking Class in Ella.
Whale Watching Tour in Mirissa.
Jeep Safari
Insightful Tips
Always be open-minded when you're in a homestay. You cannot expect the luxury at a hotel, but the locals will give their best to make you comfortable and take care of you.
Enjoy the local food, and try new dishes – Sri Lanka cuisine will never tire you out.
Always carry your vanity pack and whatever you will need. Homestays will have the bare minimum and you might need your essentials packed for you.
Ease off and relax! Bring your flip flops and most comfortable clothes.
FAQ
Q. Are Homestays safe?
Absolutely. We have the best selection to offer you and your safety and comfort are our primary concerns.
Q. Are all homesteads Air-conditioned? Will there be hot water in these places
Not all are. Especially in the hills, pertaining to its natural cool climes, there will not be Air-conditioned rooms.
Q. Are these tours guided tours?
All Tours of Blue Lanka Tours are private and guided by expert, licentiate Guides.
Q. How long does a Cookery Demonstration take?
Approximately 3 -4 hours.