Responsible Tourism in Sri Lanka
Looking for an absolutely out-of-the-box holiday package? Blue Lanka Tours has designed an exclusive itinerary for responsible tourism in Sri Lanka that covers a unique and thoroughly enjoyable village activity.
Looking for an absolutely out-of-the-box holiday package? Blue Lanka Tours has designed an exclusive itinerary for responsible tourism in Sri Lanka that covers a unique and thoroughly enjoyable village activity. This itinerary focuses on being a responsible tourist and learning about the authentic rural way of life in Sri Lanka. From fishing with locals to cooking lunch with them to learning how to make clay pottery and visiting the local village market, we have covered everything about village life. For this itinerary, Blue Lanka Tours offers accommodation at the ultra-luxurious, yet absolutely environmentally friendly Wild Coast Tented Lodge in Yala as this is a convenient location to engage in village activities in Yala.
Freshwater fishing with locals, Bird Island, Local meal
At the Bandaranaike International Airport or the Hambantota International Airport, wherever you choose to land, a Blue Lanka representative will greet you and guide you towards a private luxury chauffeur driven vehicle to take you to the epitome of luxury – Wild Coast Tented Lodge in Yala.
In this itinerary for responsible tourism in Sri Lanka, we chose this luxury accommodation because it is the best example of eco-living. Constructed using natural materials wherever possible, Wild Coast Tented Lodge promotes responsible living to the most.
To begin the activities on this unique itinerary prepared by Blue Lanka Tours, we will take you to Yala Village to enjoy an authentic rice and curry lunch.
After a more than satisfying lunch, we have lined up a fishing activity on the lake with local villagers. Joining a village fisherman in freshwater fishing is a one-of-a-kind experience that you would not want to miss. The local fishing folk will advise you on modern and traditional techniques, from the time the fishing net is laid, until the bait is caught.
While you are on the fishing boat, you will visit the nearby bird island where you can observe unique bird sightings while sipping on a fresh king coconut. The fish you caught will be handed over to the farmer's house for preparation of your next meal.
You will then head back to Wild Coast Tented Lodge for a relaxing night stay.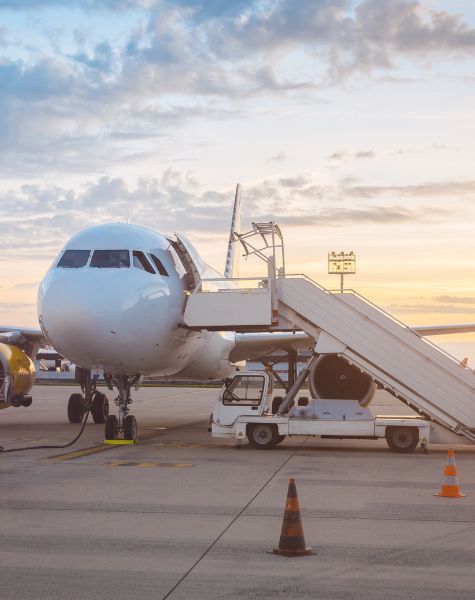 Dairy Farmers, Clay Pottery Making, Yala National Park
After breakfast at the resort, you will go back to the village, but this time for an encounter with the dairy farmers.
Agriculture is a prominent industry in Sri Lanka, making dairy farming a source of living for many village folks. In southern Sri Lanka, buffalo curd is very popular and is manufactured as a home-based industrial business. In this itinerary for responsible tourismin Sri Lanka, we will give you a glimpse into this enriching experience with dairy farmers.
You can assist farmers to lead their cows to the lake or to their shelters, and learn how to milk the cows. In fact, you will have the opportunity to drink fresh cows milk on the spot! You will also assist farmers to carry milk pots to their houses for traditional curd making. You can participate in the curd making process with the family of a dairy farmer.
Another highlight of this tour itinerary is that of clay pottery making. From ancient times, Sri Lankans have been privileged with the natural resources to use clay pots for cooking. Clay pottery is an age-old art and talent embedded in many Sri Lankans and we present to you the opportunity to experience the making of clay pottery with the warm and welcoming village community of Yala. You will see how pottery is framed in the traditional way and then improved with modern techniques. During this process, you will also have an encounter with villagers over a cup of herbal tea, to learn more about local livelihood.
After another devouring local lunch, you will head towards the Yala National Park for an afternoon jeep safari (3.00-6.00 pm). Some animals of the wild that you can expect to see are elephants, leopards, sloth bear, water buffalo, crocodiles, and many bird varieties.
You will then return to your luxury accommodation for dinner and overnight stay.
Village Bakery, Village Market, Cook with Local Family, Village Trekking Trail
After breakfast at Wild Coast Tented Lodge, we have lined up a village bakery experience for you on day 03. You can observe the Sri Lankan style of baking a basic loaf of bread using traditional ovens and wood fires. This is an early morning endeavor that takes you to the local community bakery to make your own bread, which will be ready to consume in a few hours, during which you can chat with the baker and learn more about their life, business, strategies, products and more.
Next, you will visit the village market to get a glimpse of local folk buying fresh fruits and vegetables. Your personal Blue Lanka representative will guide you through the market and enlighten you on the local fruits and vegetables while also giving you information on the nutritional value of each. You must carefully pick up some ingredients from the local market, which will be used in preparing your lunch with a local village family.
After the market visit, you will be taken to a local family home who will warmly welcome you and assist you with cooking an authentic rice and curry meal. You can then sit with them and enjoy your meal.
Later in the evening, we have lined up a village trekking trail for you. A well experienced responsible tourism trail guide will accompany you to an amazing birding experience as well as interaction with the local community. You will walk beside local village houses, boutiques, temples, irrigation tanks and so on. This is a chance for you to gather diverse experiences during your holiday in Sri Lanka. Also, be a part of the warm local hospitality and indulge in homemade sweet snacks and local herb drinks that will be served to you everywhere you go.
You will then return to Wild Coast Tented Lodge for dinner and overnight stay.
Coconut Treacle Making, Bee Honey Farm
After breakfast on day 04, we will introduce you to another traditional industry – coconut treacle manufacturing. Also known as toddy tapping, this industry has been popular since the ancient era. This excursion will give you an in-depth knowledge of how toddy tapping is traditionally done; how the coconut flower is tapped and palm syrup is obtained. Using this syrup, tasty coconut treacle is made in a process that will require your participation. In the final stage, you will either taste the treacle with buffalo curd (two dishes that are often served together at Sri Lankan meals), or you will see how treacle is used in making traditional sweets.
Another interesting venture on this responsible tourism itinerary in Sri Lanka includes experience at the Bee Honey Farm. Opting for this excursion will most certainly add to the uniqueness of your holiday because you get to learn about the life cycle of bees, how they behave, and how bee farming is done. A tasting of pure fresh bee honey is also offered to complete the experience!
You will then head back to the airport, depending on the time of your flight.
We hope this responsible tourism itinerary was appealing to your quest for a unique holiday adventure. In this itinerary, we have tried as much as possible to give you unforgettable memories to take back home. If you wish to make any changes to this itinerary, please feel free to get in touch with us. Blue Lanka's friendly team of consultants will be eagerly waiting to serve you.
Journey Highlights
Trip length: 4 Days
Fishing in the lake with the local village folk.
Learning how to make clay pottery.
Gathering diverse experiences while on a village trekking trail.
Join Lake Fishing With Local Fishermen And Grab Your 'Catch Of The Day'
Peep Into The Art Of Pottery Making And Make Your Own Souvenir To Take Home
Partake In An Exciting Session Of Preparing Authentic Mouthwatering Meal With A Farmer's Family
Glimpse Into Traditional Way Of Milking And Curd Processing
Insightful Tips
Buffalo curd topped with treacle – must taste!
Clay pottery making
FAQ
How long does it take to reach Wild Coast Tented Lodge from BIA?
It does take about 05 hours' driving time via Southern Express Way.
What is the best time for fishing?
Early morning or evening would be ideal.
Can we take photographs of local villagers?
Sri Lankan villagers are very friendly and their hospitality is at its best. But it's always good to have their consent before you click your camer
What is the must-try food in Sri Lanka?
Fish Ambul Thiyal, Milk Rice, Kottu Rotti, Hoppers, Sri Lankan Traditional Sweets, Street Food.