Scuba Diving Tour In Sri Lanka
Scuba Diving in Sri Lanka is currently a popular sport for both tourists and locals. With our island's vibrant marine life, which includes a plethora of colourful fish and corals, as well as its pristine and wonderful seas, it's no surprise that people visit our island for scuba diving activities.
Scuba Diving in Sri Lanka is currently a popular sport for both tourists and locals. With our island's vibrant marine life, which includes a plethora of colourful fish and corals, as well as its pristine and wonderful seas, it's no surprise that people visit our island for scuba diving activities.
The greatest scuba diving spots can be found throughout the Southern Coast, Eastern Coast, and Western Province, which is also a notable destination for deep scuba diving . Scuba diving is the greatest and most popular hobby since it allows you to observe a variety of marine life under the sea's azure waves. There is a lot to see and explore; it is a one-of-a-kind water excursion, marine life, and the various sea wrecks that may be located and observed. There are many eels, fish, colourful fish, stingrays, and other marine life for you to
explore as you go along the sea.
The Diyamba gala, Derana gala, and Lobster Reef are the most popular scuba diving locations. These are the finest spots to go scuba diving. The Southwestern coastal regions of Beruwala, Bentota, Hikkaduwa, Unawatuna, and Weligama are also excellent scuba diving locations. All of these coastal regions are well-known for scuba diving and scuba diving. Sri Lanka is one location for your scuba diving adventures on a gorgeous tropical island with enough to see and learn. Like all of this and more, particularly if you enjoy wreck scuba diving.
MAIN DIVING POINTS
Negombo
Negombo beach provides access to both colourful inshore reefs loaded with fish and the Final Frontier offshore reefs. Many popular dives in this region include Barracuda Point, Derana Gala, and the wreckage of a WWII fighter plane.
Colombo
Colombo is undoubtedly one of Sri Lanka's best-kept scuba diving secrets. Some of the greatest wreck scuba diving in Sri Lanka, and maybe South Asia, can be found just off the busy city core. Divers of all skill levels may enjoy scuba diving on intact freighters, WWI wrecks, tugboats, and barges. Almost all of the wrecks contain abundant fish life, and the oldest wrecks are encrusted with vibrant soft corals. If you want to get away from the wrecks, you may search for elusive reef animals on the various rocky reefs or explore the current-swept outer reefs with gorgonians, clownfish, and soft corals.
Bentota
Deeper offshore areas with strong currents attract massive shoals of fish to the west coast
Beruwala sites. This is a spectacular site appropriate for more experienced divers, with
stunning rock formations and good visibility.
Hikkaduwa
Hikkaduwa's famed coral gardens make scuba diving quite popular and are known for their magnificent resorts surrounding the coast and sandy beaches.
Galle/ Unawatuna
Unawatuna is famous for miles of golden sandy beaches, but it also has outstanding west coast scuba diving, with several wrecks and rocky formations covered in black coral. This is one of the greatest spots to see Napoleon wrasse on a regular basis.
Trincomalee
Shallow dive locations and simple conditions, as well as a plethora of marine life, provide an ideal atmosphere for your first scuba diving experience in Trincomalee. Boat off further and land on Pigeon Island for some beautiful shallow corals and beautiful reef fish. On the other side of Pigeon Island are a scuba diving and snorkeling experience with reef sharks.
There are also various reef dives here, including Eel Rock (which is home to at least five species of moray eel), Black Tip Rock (where over 20 reef sharks meet each morning), and White Rock (a great place to find different species of ray).
BIA To Negombo
Airport Pickup & Transfer to Negombo
Enjoy your day scuba diving in Negombo best Diving Spots
Overnight stay in Negombo
It's great to have you here! Upon arrival at Bandaranaike International Airport, you'll be greeted by a representative from Blue Lanka and your own chauffeur guide. Your adventure starts in Negombo, so take your time getting there. Arrive to your accommodation, rest up, and enjoy your free time until your surf tour takes an energetic start. Re-start with your favourite Diving gear. Dive as your heart desires and stay overnight in Negombo.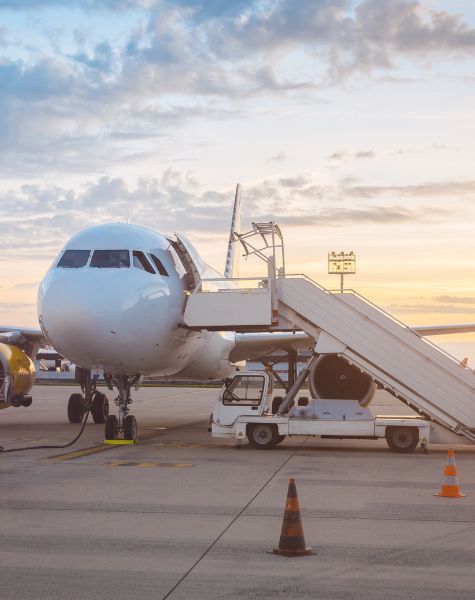 Visit Colombo & Back
Transfer to Colombo
Enjoy your day scuba diving in Colombo, exploring Wrecks and enjoying your time with Schools of Coral Fish.
Today you will be transferred to Colombo and back to Negombo. It is only less than 1 hr drive- 45 Minutes max. Arrive in Colombo and suit up for your next scuba diving experience in some of the hidden places in Colombo. Spend the day Diving in the seas of Colombo – infamous for its weeks and hidden beautiful location in the sea. Enjoy your sea time with Eels, beautiful coral fish and more.
Negombo to Dambulla
Pick up and transfer to Dambulla
Evening Enjoy the views from the top of Sigiriya Lions Rock UNESCO world heritage site
Today you will be transferred to one of the most ancient cities in Sri Lanka- Damubulla, which was also once a kingdom. Relax the day but you cannot miss visiting and climbing the Lion's Rock. This was once the 8th Wonder of the World. Now a UNESCO world Heritage site. Enjoy the sleepover in Dambulla before you transfer to Trincomalee.
Dambulla to Trincomalee
It's Trinco time! ' Don't miss the opportunity see the rock cave temples at Dambulla before you are transferred to the East. Take in the scenery as you go to Trincomalee. Snorkelling at Pigeon Island in Trinco is a must after arriving. You are welcome to remain here as long as it takes for us to return you to the hotel. It's a great way to see the city. It's going to be a great day at the beach!
Diving is the theme of your Day 5. Participate in your scuba diving trips in Nilaveli and some of the most important scuba diving sites in the Trinco seascape by visiting all of the dive sites. Relax you evening at the hotel as you reminiscence the experience thus far.
Trincomalee to Kandy
Today you are going to be visiting the central province of Sri Lanka. Highlight is Kandy – the infamous home for Kandy Temple of the Tooth -another UNESCO world heritage site. Get transferred to Kandy after breakfast. Arrive at the hotel between 3-4hrs. Relax but don't miss to visit the Temple in the evening when its time for its evening Thevava Ritual. This is a once of kind experience. Enjoy and overnight stay in Kandy.
Kandy to Ella
Take the scenic route to Ella – the highlands of Sri Lanka through the most popular train joinery from Kandy to Ella. Arrive at Ella and visit the 9 Arch Bridge which is one of the main attractions. Enjoy the rest of the evening at the hotel and enjoy your night in Ella.
Ella to Yala
Get transferred to Yala – the kingdom of Animals and home to Leopards – Sri Lanka's apex predator. You cannot miss sightseeing the beautiful Ravana Falls on your way to Yala. Enjoy the afternoon with a JeepSafari in Yala National Park. Overnight stay in Yala and enjoy the stay in the wilderness.
Yala to Unawatuna
Transfer to Unawatuna
Enjoy your day scuba diving in Unawatuna and Galle surrounding Diving Spots
Overnight stay in Unawatuna for 2 nights
Back at to the Coastal Belt of the beautiful South beaches in Sri Lanka. Enjoy your day scuba diving in Unawatuna and Galle on both the days. Explore all Diving spots in the area. Don't miss some of the turtles when you are Diving in tis area. Stay overnight in Unawatuna beach – take a walk and explore all the cozy, fun beach side restaurants in Unawatuna in the night.
Unawatuna to Hikkaduwa
Transfer to Hikkaduwa
Enjoy your day Diving in Hikkaduwa
Engage in Snorkelling activities as you wish
Overnight Stay in Hikkaduwa
Transfer to the Hikkaduwa – yet another beautiful beach / sea in the South. The day is yours to dive as much as you wish to exploring all scuba diving location in Hikkaduwa.
Hikkaduwa to Bentota
Transfer to Benthota
Explore the Bentota & Beruwala Diving Spots and Engage in Diving
Overnight stay in Benthota
It's your last day therefore, savoy every moment scuba diving in the most beautiful locations in Bethota and Beruwala. For a scuba diving savvy, you have now covered some of the most important scuba diving attractions in Sri Lanka. Spend your last night reminiscing the most amazing scuba diving tour you just completed in Sri Lanka. Yay for that!!
Bentota to BIA
It's never a good bye but a see you again.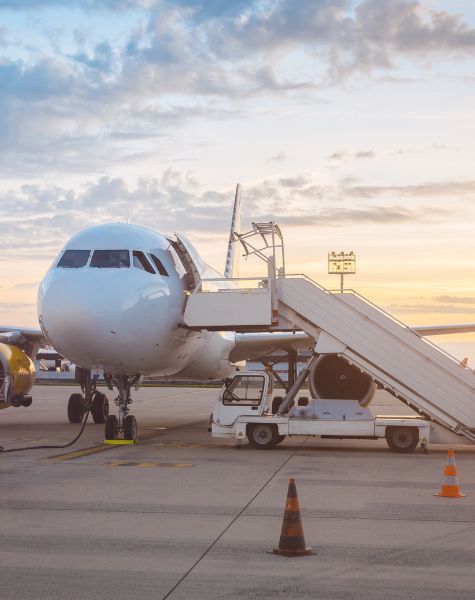 Journey Highlights
Trip length: 13 Days
Chasing sunsets
Diving in Pigeon Island
Witnessing the most beautiful corals in Trincomalee
Witnessing Coral Sharks
Sunset at the horizon
Turtles in Unawatuna while Snorkelling
The stunning morning views of the beaches
Whale and dolphin watching
Insightful Tips
Your scuba diving license are a must
Your Swim suits/bikinis. Bring a few, so you can shuffle them up.
Bring your wet suits, anything and everything Diving Gear
We don't wanna leave you scarred. Sun screens are a must have for all surfers.
Flipflop around or sandal it up to be comfortable on the beach
Comfy cotton cloths are a treasure in the coastal belt