Sri Lanka Golf Tours
Although Sri Lanka is small in size, the country has made best use of its natural beauty and breathtaking landscapes, along with the available space to create gorgeous golf courses across the island.
Although Sri Lanka is small in size, the country has made best use of its natural beauty and breathtaking landscapes, along with the available space to create gorgeous golf courses across the island. This golf tour in Sri Lanka is exclusively designed for those who wish to indulge in their passion of the game and explore the four amazing golf courses in the country, which are also categorized amongst Asia's finest golf courses.
Colombo
A Blue Lanka representative will greet you at the Bandaranaike International Airport, after which you will be driven to Colombo for the first stop of your Golf Tour Sri Lanka. Shangri La Hotel is where you will check in for your stay in Colombo. After freshening up and getting into your golf gear, you will be driven to the Royal Colombo Golf Course for your first game of golf.
Optional: Colombo City Tour – Gangaramaya Temple, Old Parliament Building, Fort, Fruits and Vegetables Market, Galle Face Green, World Trade Center and so on.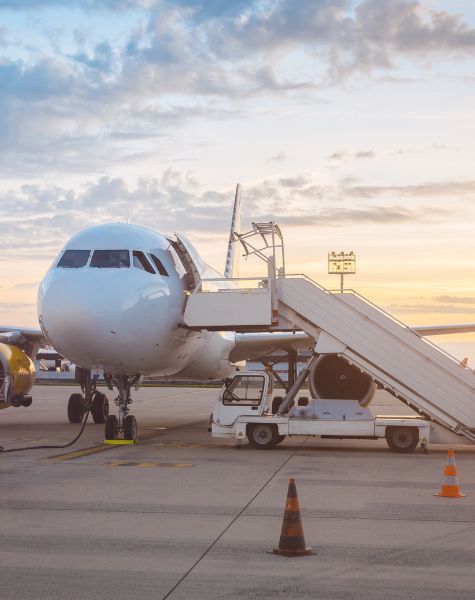 Digana, Kandy
On day 02, you will be transferred to Digana – Kandy, where you will check in to Victoria Golf and Country Resort for your stay and golf time.
Optional:
Pinnawela Elephant Orphanage en route to Digana
Temple of the Sacred Tooth Relic
Kandy City Tour
Royal Botanical Gardens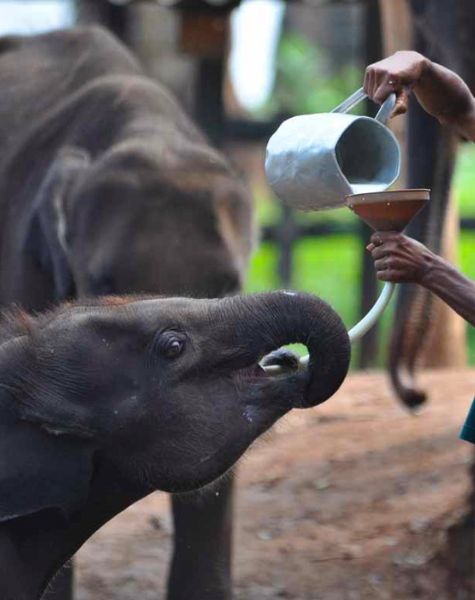 Nuwara Eliya
Your transfer to Nuwara Eliya on Day 3 of your Sri Lankan Golf Tour will be via a Helicopter Ride. Your accommodation will be at Grand Hotel in Nuwara Eliya and a private vehicle will drive you to the Nuwara Eliya Golf Club as per your request.
Optional:
Bomburu Ella Falls
Lake Gregory
Tea Estate and Factory
Hambantota
The last stop on your Golf Trip in Sri Lanka is at the exclusive holiday resort – Shangri La's Hambantota Golf Resort & Spa. The hotel has its own Golf and Country Club where you can make use of the facilities at any time during your stay here.
Optional: Jeep Safari to the Yala National Park
Your Golf Tour of Sri Lanka ends here and we certainly hope that this itinerary was attractive for you. The optional attraction visits will be provided only if travelers wish to sacrifice golf time to do a bit of sightseeing around the country. If they wish to keep the main focus of their holiday on playing golf, the optional attraction visits can be eliminated. If you have any further questions or concerns, please do get in touch with us.
Royal Colombo Golf Club
Golf was introduced to Sri Lanka in 1879, with the establishment of the Royal Colombo Golf Club. Following India's Royal Calcutta Golf Club, the Royal Colombo Golf Club is the second oldest golf club outside of Britain and has gained the 'Royal' status in 1928 as a result of its long history.
Located in the heart of Colombo, the club also has a gym and a relaxing lounge, welcoming visitors to enjoy not just golf in a serene setting but also some peaceful company and a comfortable workout.
Focusing on golf, the course has 18 holes, 6,560 Yards Black Tees, 6,303 Yards White Tees and 5,186 Yards Ladies' Tees. Apart from these, the club also has separate practice sections and an active ladies' division which has participated and won several tournaments.
Victoria Golf and Country Resort
Stretching across 517 acres of greenery, this is another 18 hole golfing delight which is also one of the most popular golf courses across the world. The Victoria Golf Course is a challenging terrain even for the experienced players. The club recommends players to hire one ball spotter and one caddie for a better golfing experience here.
The Victoria Golf and Country Resort is located in the scenic town of Digana, Kandy. Visitors to this resort can indulge in several other recreational activities as well.
The academy wing of this resort arranges classes for beginners to learn the sport and also hosts many tournaments for seasoned players to participate in.
Nuwara Eliya Golf Club
If we are ranking the golf courses in Sri Lanka based on beauty, this one would easily be number one. Nuwara Eliya has always been classified as one of the most scenic locations in Sri Lanka and a golf course in this region is undoubtedly expected to be breathtakingly beautiful. Due to its beauty and the high demands of playing standards, the Nuwara Eliya Golf Club is a popular tourist attraction.
At an altitude of 6,000 feet, golf play on this 100 acre course is affected because the ball travels much faster and at an estimated 6% of accuracy. Visitors are always welcome to enjoy golf as well as drinks and food at the bar and restaurant. The club also has a separate ladies' section.
Shangri La's Hambantota Golf Resort and Spa
The latest addition to golf courses in Sri Lanka is the Golf and Country Club at the Shangri La Hotel in Hambantota, Sri Lanka. This one is set amidst spectacular views of coconut palm plantations, nature and wildlife and the gorgeous Indian Ocean along the southern coast of the island. A premier 18 hole golf course offering Championship Tees, Gentlemen Tees and Ladies' Tees provides an incredible golfing experience to players.
After a game of golf, players and companions can relax and entertain themselves at the bar and indulge in recreational activities such as billiards and watching golf games on big screen.
An exceptional feature here is that you get to stay at the world renowned Shangri La chain of hotels that offers 5 star hospitality with plenty of facilities and delicious food indulgence.
Journey Highlights
Trip length: 05 Days
Enjoying the game of golf while exploring natural beauty at absolutely stunning golf courses in Sri Lanka.
Exploring a little bit of popular tourist attractions in Sri Lanka.
Experiencing a thrilling helicopter ride for a bird's eye view of Sri Lanka's breathtaking hill country.
Golfing At A Championship Golf Course In Kandy
Take A Scenic Boat Ride In Gregory Lake
Play A Round Of Golf At Challenging Hilly Course While Enjoying The Stunning Surroundings
Go On A Sensational Wildlife Safari In Yala National Park
Insightful Tips
Pamper yourself with a herbal Ayurvedic massage treatment in Sri Lanka.
FAQ
How long does it take to travel from Colombo to Victoria Golf & Country Resort?
It does take approximately 04 ½ hours' drive.
What weather can I expect?
It is depending on the time of year and where you are going. The weather here in Sri Lanka is somewhat unpredictable as a tropical country.
What are the tee times in Shangri-La Golf & Country Club?
18 Holes – 6.30am to 01.30pm & 09 Holes – 6.30am to 03.30pm
How can made a reservation at Nuwaraeliya Golf Club?
Reservations can be made online, letter, fax or email.