Tuk Tuk Tour in Sri Lanka
Have you ever though of visiting and discovering the best places in Sri Lanka with the popular and economical mode of transport in Asia? Now here is your chance to witness the true essesnce of Sri Lanka by a TUK TUK combined with a vehicle.
Have you ever though of visiting and discovering the best places in Sri Lanka with the popular and economical mode of transport in Asia? Now here is your chance to witness the true essesnce of Sri Lanka by a TUK TUK combined with a vehicle. Head down narrow streets, ancient monuments, natural wonders and into other most significant spots around the island, exploring the way locals get around. This tour offers perfect chance to hear and enjoy the real sound of wind and watch sceneries very closely as well. So, it is time to get an Intimate look and hit the road!
Negombo
Arrival at Colombo International Airport, pick-up from the airport for the transfer to Negombo. Situated on the west coast, Negombo is a great city blessed with the ocean and a beautiful Lagoon. And it's very famous for its fishing village and fishing arket center. Check-into the hotel and unwind here after a long flight.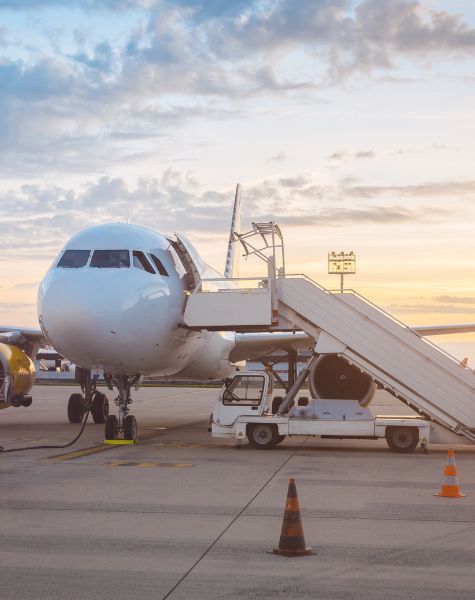 Anuradhapura
After an early breakfast, leave to Anuradhapura. On the way, visit Yaphauwa. With 90 meter high rock boulder in the style of the Sigiriya rock fortress, Yapahuwa was one of the Kingdoms of Sri Lanka which was served as short period capital in the latter part of the 13th century. View the unique architectural features, stone sculptures, awe-inspiring highly detailed pillars and remains of Buddhist stupas during your visit.
In the afternoon tour by Tuk-Tuk to visit Anuradhapura, one of the UNESCO World Heritage Sites in Sri Lanka. This kingdom is well known for its ruins depicting early Sri Lankan civilization. Continue aboard your motorized ride and check out city sights like Archaeological Museum, Ruwanwelisaya, Jaya Sri Maha Bodhiya, Brazen Palace, moonstones, twin pond and other dazzling ruins.
The second day ends with an overnight stay at Anuradhapura.
Polonnaruwa
Following breakfast at hotel and proceed to Sigiriya by Tuk-Tuk. Arrive in Sigiriya, explore the Sigiriya Rock Fortress which is indeed an incomparable spectacle. It has also been named as a World Heritage Site by UNESCO. Witness landscaped gardens, water fountains, the sanctuary, frescoes of the heavenly maidens of Sigiriya and irrigation systems said to be well ahead of its time.
Afternoon, continue your Tuk-Tuk ride to Polonnaruwa, a former royal ancient city. Polonnaruwa was the second capital of Sri Lanka after the destruction of Anuradhapura in 993 and also listed as a UNESCO world Heritage Site. Discover and truly appreciate the history and significance of the monuments of this ancient marvel during your tuk-tuk expedition. Another overnight stay in the Cultural Triangle at Polonnaruwa.
Kandy
After a truly Sri Lankan breakfast at the hotel, leave to Kandy. En route visit Dambulla Cave Temple, the best-preserved
cave-temple complex in Sri Lanka. It is a living Buddhist site that is focused on a series of five cave shrines. Dambulla is an outstanding example of the religious art and expression of Sri Lanka and South and Southeast Asia.
Later stop at Nalada Gedige, an ancient complete stone temple near Matale. The temple was build 1000 years ago and it is believed as the center of Sri Lanka. Spend some time in this peaceful place looking into the fascinating fusion of Buddhist and Hindu Architecture here.
Continue your drive and stop by a Spice Garden and a Batik Workshop in Matale. Sri Lanka is the leading cinnamon exporter in the World. Visit a spice garden which houses a considerable collection of spice and herbal plants and get to know why Sri Lanka is called as 'Spice Island'!
On reaching Kandy, check-in at the hotel and relax. Kandy is the last capital of the ancient kings' era of Sri Lanka until the British invasion in 1815. Late evening visit the most sacred place in the city, Kandy temple which houses the legendary tooth relic of Lord Buddha and participate evening rituals for blessings!
Kandy
Just to spice up your experience, hop on a Tuk-Tuk following breakfast and explore the second largest city in the island, Kandy. Visit Royal botanical garden in Peradeniya which showcase hundreds of delicate orchids from all over the world; travel around the iconic Kandy Lake and step into old shops, bustling market and some great restaurants during this tuk-tuk expedition.
In the evening, participate to a pooja ceremony at the Temple of the Sacred Tooth, most popular landmark of the city, which houses the Sacred Tooth Relic of Lord Buddha. We recommed to wear white colored, loose fitting clothing and take your shoes off too when entering this temple. With sundowners, witness cultural dance show which displays of traditional
drumming, masked Kandyan dancing and mesmerizing fire twirling.
Nuwara Eliya
Following breakfast, visit the Royal Botanical Gardens of Peradeniya, which is one of the most visited places by nature loves in Kandy. The garden rich with more than 4000 species of plants, including orchids, spices, medicinal plants and palm trees.
Thereon, leave for Nuwara Eliya – the breezy hill country city which is also known as the 'Little England'. Along the route, visit a tea plantation which is very common in hill country. Get to know how the tea workers live and share their knowledge of tea plucking & and tea production. Take a chance to sip the world famous Ceylon tea and witness how they manufacture. On arrival to Nuwara Eliya, enjoy a Tuk-Tuk ride around the city covering the highlights such as Gregory Lake, Race Course, Victoria Park, The Golf Club, and the old Brick Post Office Building !
Ella
After a tasteful breakfast at the hotel, it is your time to enjoy one of the great rail journeys in Asia. Get on board the train from Nanu Oya to ride to Ella and this journey will leave you a trilling experiences with local passengers. You will wind around mesmerizing hills, green tea fields, small villages and take in endless breathtaking views the whole way.
In the evening pay a visit to witness Dunhinda waterfalls, a remarkable waterfall when considering the beauty of it!
Tissamaharama
Start the day off in Ella and move to Yala. On the way visit Buduruwagala, a off beat temple built in 10th century. This temple complex consist with gigantic seven statues carved out of a rock face. The interesting fact is it has the largest standing Buddha statue of the island which is standing at 16m and still bears traces of its original stuccoed robe and a long stripe of orange suggests it was brightly painted once.
Arrive in Yala, hop in a jeep for a safari inside the park. Yala is Sri Lanka's most famous national park an it has the highest density of leopards all around the world. There is the potential sighting of leopards, elephants, Black Sloth bears, Fishing cats, Red Slender loris, crocodiles and bird species during this safari. Note that, Yala National Park will be closed in the month of September-October, yet the Bundala reserve can be visited instead.
Before check-into hotel for a restful sleep, experience dine in the dark inside the jungle or by beach.
Hikkaduwa
After breakfast at the hotel or campsite, enjoy the morning excursion to Kataragama by your favorite Tuk-Tuk. Visit Sithulpawwa – an ancient Buddhist monastery situated on a rocky outcrops, Kataragama temple complex – a multitude of religions and ride around Tissa lake and many more places.
Thereafter, travel to the chilled-out beach town of Hikkaduwa in the South Coast of Sri Lanka. En route view the stilt fisherman who take pride in this unique technique and if you prefer stop by there to try to chat up a fish with them like a local!
Later tour by Tuk-Tuk to visit the Galle Fort, which was originally built by the Portuguese and later developed by the Dutch and the British but, even after few centuries, it still retains a magnificent appearance. Continue this fun filled ride through some of the attractions in the city and along its breathtaking coastline!
Hikkaduwa
Take free time today to relax around Hikkaduwa beach. There are plenty of water based activities take place on this beach to keep you busy such like snorkeling, diving, surfing and swimming.
In the evening, see magical sunsets at Southern side of the island.
Airport
This morning check-out from Hikkaduwa hotel as your Tuk-Tuk journey comes to an end and make your way to Colombo International airport for flight back home with many great memories in Sri Lanka!
Blue Lanka Tours awaiting happily to customize this package as per your preferences. Get in touch!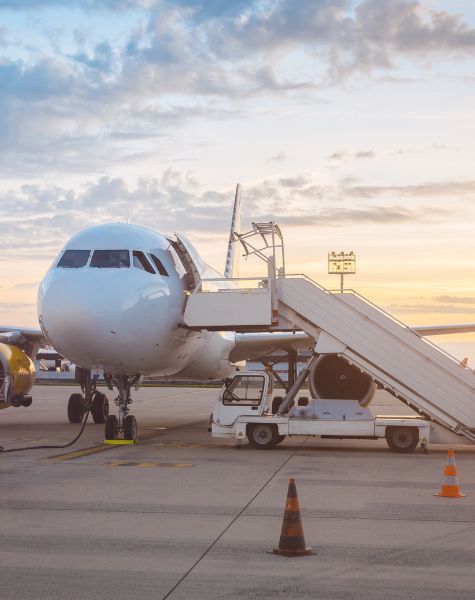 Journey Highlights
Trip length: 11 Days
Soaking in unrushed Yapahuwa observing its inspiring sculptures
Getting up close with ophaned elephants
Experiencing one of the most scenic train rides in the world
Pay A Visit To The Biggest Stupa In Sri Lanka – Ruwanweliseya
Enjoy The Fresh Air And Excitement Of Travelling Like A Local With An Insight Into Daily Life Of Sri Lankan Villagers
Ride Along Tea Plantations And Visit A Tea Factory Nestled In The Green Hills To Sample Some Of Finest Ceylon Tea
Take A Swim In The Ocean With Massive Sea Turtles In Hikkaduwa
Insightful Tips
Soaking in unrushed Yapahuwa observing its inspiring sculptures
Getting up close with ophaned elephants
Experiencing one of the most scenic train rides in the world
FAQ
How many people can get in to a tuk tuk?
In addition to the driver only 03 passengers can go in one tuk tuk.
What are the roads like in Sri Lanka?
Sri Lanka has a good road network linking all the major cities, towns and interesting places. But don't go expecting pristine tarmac everywhere you ride. Some of the rural roads in particular can get pretty wild and bumpy.
Should I tip my guide at the end of the tour?
Our guides are paid for the tour but if you receive great service, we encourage you to show your gratitude to the guide with a tip. Also, please be sure to mention your guide's name in any reviews too.
Why Yala National Park close in September to Mid-October?
Yala National Park is generally closed to the public during above period of time due to the extremely dry weather conditions.