Walking Tour Sri Lanka
Sri Lanka is blessed with marvelous creations of nature and island's hill country is the best certification for that. Burbling waterfalls, tea carpted fields, stirring mountains and the cool climes kindred to English summer's day creates the perfect gateways for a wonderfu walking opportunities at its finest.
Sri Lanka is blessed with marvelous creations of nature and island's hill country is the best certification for that. Burbling waterfalls, tea carpted fields, stirring mountains and the cool climes kindred to English summer's day creates the perfect gateways for a wonderfu walking opportunities at its finest. Be prepared to sample some of Sri Lanka's most uplifting scenery on foot with this 14-days tour. Your trail will begin from Kitulgala and then continue through Kitulgala, Adam's peak, Horton Plains and Knuckles range of mountain Get occasional chances to enjoy a refreshing dip in waterfalls encounter along the way! You will be transported by car or van to your selected accommodation setting at the end of each walk, ensuring utter chances to relax in your own comfort zones. The trekking and hiking timings will be changed depending on your fitness levels. You will also get occasional chances to enjoy a refreshing dip in waterfalls encounter along the way!
Note: Since this tour involves pretty much walking experiences and outdoor adventures, weather considerations can apply. The best period to trek in Knuckles mountain range is during February to June avaoiidng the rainy season from November to mid-January. In July and August months, you may expect quite windy. From January till April, refered to as Adam's peak climbing season. We will be suggesting the necessary adjustments at the time booking.
Negombo
Arrive at the Bandaranaike International Airport where you will be welcomed with typically Sri Lankan hospitality by Blue Lanka Tours representative and chauffer guide. You will be driven to Negombo where you can relax and prepare youself for the adventure ahead!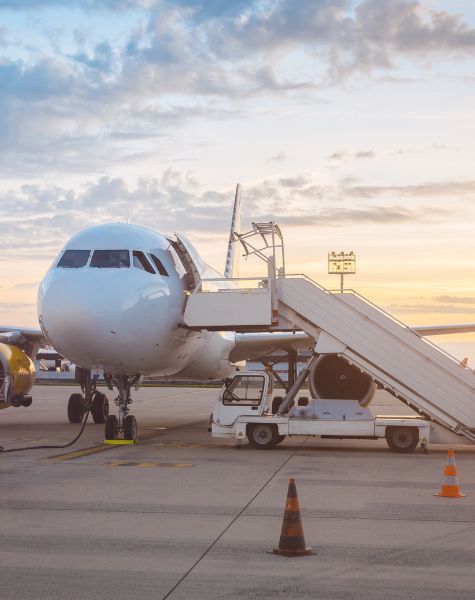 Kitulgala
After a restful sleep, begin the real adventure! Leave western foothills and head to Kitulgala, a laid-back village nestled just 95km away from Colombo. It is famous as a hub of exciting water sport activities and a nature paradise. The tropical rainforests, jungle-clad mountains, rubber plantations there make ideal trail opportunities and the popular Kelani river offers range of fun excursions from abseiling down waterfalls to swerving through rapids on a white-water rafting. Get your adrenaline pumping as you partake in exciting rafting in grade 3 rapids!
Adam's Peak
Rise early this morning to begin your today's walking journey. Across the Kelani river with a scenic catamaran ride and proceed to visit the 8th highest waterfall in Sri Lanka, Laxapana. Trails up to the Seven Maidens Mountains passing green tea estates and gravel roads. Reach Laxapana waterfall and stop for a snack (walking distance: 18km). During this short break, witness and capture the fantastic view of the water rushing down the cliff. Afterwards, travel to Dalhousie or
Nallathanniya, a small village in Nuwara Eliya district by vehicle.
Check-into Slightly Chilled Yellow House, which is an ideal base for a climb up Adam's Peak. Have an early sleep and prepare for an all-night climb of Adam's Peak.
In the midnight, set off for a walk-up to Adam's peak to catch up the stunning views of sunrise from the peak. Adam's peak (Sri Pada) is the place where resembles the sacred foot step of Lord Buddha on the summit. The hike will allow you to reach the top in time for dawn, which offers the best odds of seeing the extraordinary views free from cloud as well as a chance a glimpsing the peak's enigmatic shadow! This climb is not for the faint-hearted and it takes roughly 2.5 to 3 hours to reach the summit (walking distance: 12km) The pilgrimage season begins from December and ends in May.
Since you descend Adam's peak early morning, spend the 2nd night at Dalhousie leisurely. Enjoy great views of Adam's Peak, spot species of birds and butterflies and explore Dalhousie's rural village during your leisurely stay over there.
Koslanda
Enjoy a late breakfast after a restful overnight sleep and head to visit Lipton's seat by vehicle. Once you reach the hike starting point which is Dambetenna Tea Estate, join the hike which would take about 2.5 hours. The trail ends at Lipton's Seat lookout, one of Sri Lanka's most striking viewpoints. The Scottish tea mogul Sir Thomas Lipton used to survey his flourishing empire from here and that is the story behind this lovely place.
Climb down through the Nayabeddha estate, another spectacular viewpoint. Along the way down, visit the longest tea factory in Sri Lanka – Dambatenne tea factory and get a truly educational experience on tea manufacturing process, sip on your own freshly brewed cuppa and stroll through the splendid tea plantations to end the day in perfect way! (walking distance: 16km)
Nuwara Eliya
Savour a delectable local breakfast and move to visit Bambarakanda waterfall. You may hike through beautiful tea estates, rural villages and breathtaking sceneries. Bambarakanda is the tallest waterfall in Sri Lanka and absolutely a hidden Gem in the Country in isolation. You could go for a swim in the Natural Pool at the base of the fall which would be a unique
experience in the middle of nowhere (walking distance: 14km).
Later you will be picked-up from this charming spot and transferred to Nuwara Eliya where you will stay the next three nights. Nuwara Eliya is home to interesting highlights, and you can take in the splendid scenery of this distinctly English style city where the colonials used to escape to when it was too hot on the coastal plains.
Spend second day in Nuwara Eliya with a mind-blowing trek. Start from the hamlet of Idalgashinna and trail along the railway track of Idalgashinna station which is often deemed as the most picturesque railway station in Sri Lanka. During the trail, visit Needwood tea plantation, Kotugodella Fort – an old-abandoned fortress believed to be a Portuguese fort and witness endless green hills with a few scattered buildings peak through the greenery.
Afterwards, go on a fairly easy hike in Horton Plains National park which is made up of montane grassland and cloud forest. Horton plains is renown as a 'biodiversity hotspot' as it is home to many endemic species of flora as well as fauna. You may roam around freely explore the beauty of the surrounding and the only sound to be heard is that of the wind or bird's singing. Discover Baker's waterfall, a 20 m high cascading waterfall rushing down a rock face; 'World's End', from where one can see the world stretch out to all eternity; spot some interesting wildlife such as the Sambar Deer and the Jungle Fowl while you walk along this uneven terrain and be amazed with stunning vistas of the hill country from the cliff! (walking distance: 15km) Remember to wrap yourself up nice and warm before you visit, as it can get a bit chilly up there!
On third day, join a gentle walk to Single tree hill, the best vantage point to observe the beauty of Nuwara Eliya. Walk through tea plantations and reach the top where you can find a beautiful tree and a magnificent temple (walking distance:10km+). Late evening, dine by the Gregory Lake.
Kandy
After a mouth-watering breakfast at the hotel, leave to catch the train to Kandy. Hop on board to enjoy a magical journey passing stunning views of rolling hills, misty blue hills, small vegetable crops and farms and beautifully cascaded waterfalls.
Spend rest of the day relaxing at a hotel which offers true taste of Sri Lankan living style!
Rangala
Check-out from Kandy hotel and travel to Knuckles Mountain range, your stop for next three days. Check-into Rangala House, a converted tea planter's bungalow on the edge of the Knuckles range with relaxing atmosphere and comfortable rooms. This charming setting open doors to many tracks and paths where you can grab the opportunity for an evening walk along tea gardens, woodlands, cardamom groves viewing mind-blowing sceneries.
Explore the spot of unparalleled natural beauty, Knuckles Mountain Range, which offers plenty of adventure and walking opportunities such as offering jungle treks, mountain climbing, waterfall hunting, remote village expeditions and night camping. Knuckles Mountain Range consist five mountain peaks and it is so called because of its appearance as it resembles a set of knuckles in a clenched fist.This mountain range consists significant portion of islands' biodiversity and you will be able to find variety of flora and fauna which is nowhere else on the planet. You will trek passing traversing tea plantations, refreshing watercourses, dense forests, terraced paddy fields and finally reach the summit to witness panoramic unobstructed view of the Knuckles range of mountain.
All your trail will be proceeded with our experienced naturalist, who is waiting to share his knowledge about every twist and turn of this amazing treasure-trove with you!
Kotugoda, Negombo
After a After a restful sleep in the hill capital, head towards Negombo for your final night's stay on the island. Check into a stylish retreat with a peaceful environment where you can spend your time leisurely or reflecting on your time in Ceylon.
Airport
It is your last day on this paradise island! Following a scrumptious breakfast at the hotel you will be safely driven to Airport for your flight home!
We, at Blue Lanka Tours can tailor this walking journey according to your exact preferences. Feel free to get in touch with our travel consultants and ask for modifications.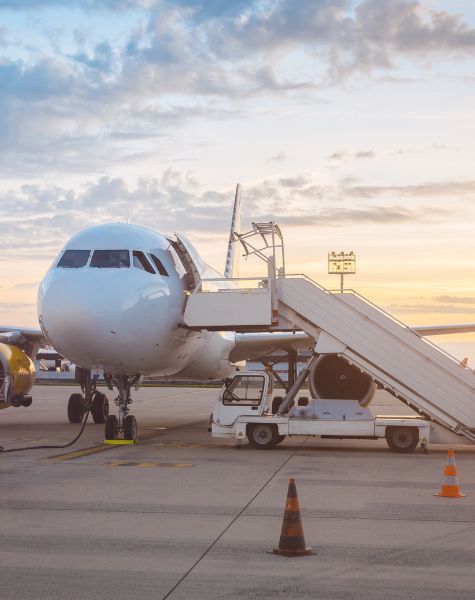 Journey Highlights
Trip Length: 14 Days
Basking in a sensational sunrise from Adams Peak
Trekking through historic villages and admire lush mountain valleys
Kayaking witnessing the Sri Lanka's forested landscape shifts with the flow of the Kaluganga River
The 7th highest waterfall in Sri Lanka, Laxapana and its fantastic view of the water rushing down the cliff
Adam's peak, the junction of a bunch of religions and its wilderness
Sweeping plantations perched across the misty Sri Lankan mountains in Haputale along with the stunning viewpoint of Liptons Seat
Dense, emerald forestry, winding rivers, cascading waterfalls and endemic flora and fauna in UNESCO listed hotspot of Knuckles
Walk along the railway tracks from Idalgashinna passing glorious countryisde there
Insightful Tips
Trekking at the Knuckles Mountain Range
Water Rafting
Hike Little Adam's Peak
See the Beautiful Coral Reefs
FAQ
Q. How many steps does Adam's Peak climb have?
5500 steps (from Dalhousie)
Q. What to wear & bring?
A light costume suit table for climbing. Please bring rain jackets, mountain hiking boots or sports shoes, a small torch, an extra suit and sun protection.
Q. How difficult are the hikes?
Easy to Moderate and it depends on your fitness level.
Q. Are there any group tours?
No, we do arrange only personalized tours.